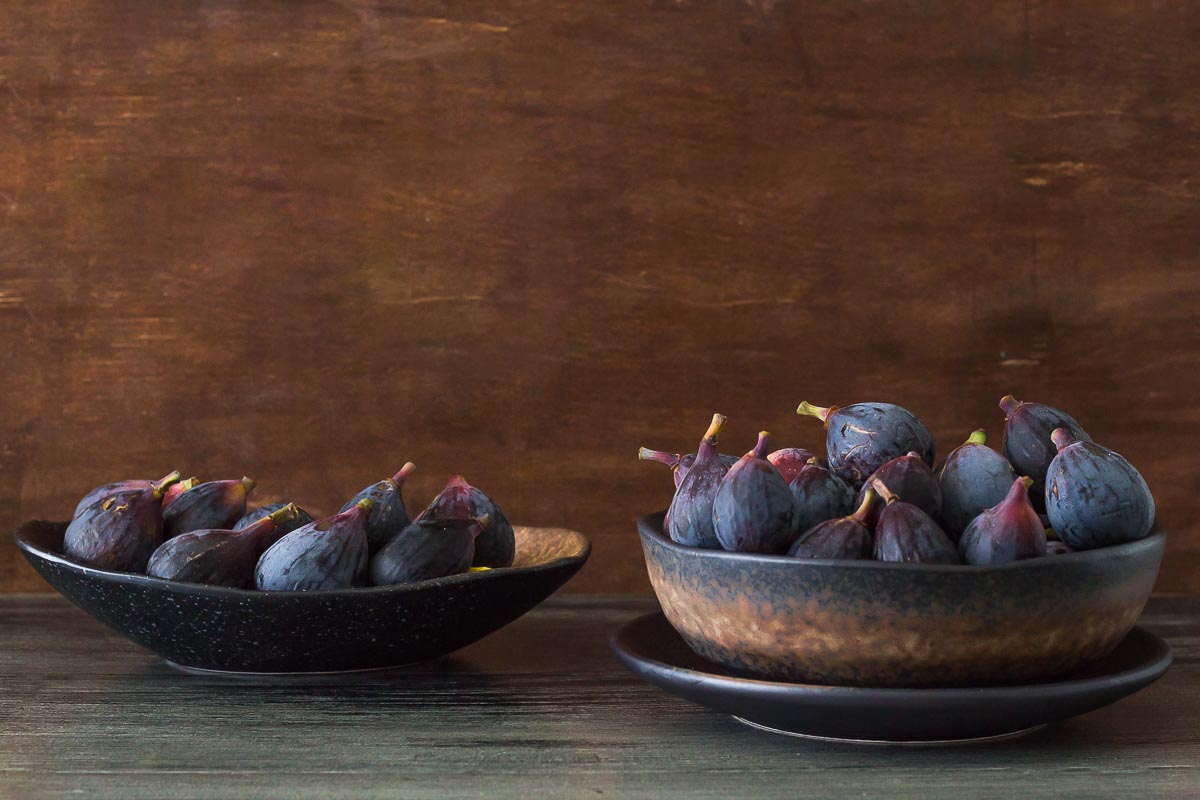 Blog post may contains affiliate links. Read our Disclosure Policy
Hello, My Friends!
This is a double scoop of Tasty Happening!
This week we will satisfy your sweet tooth because we're going to talk about ice cream toppings and ice cream flavors. But don't be afraid, because we are not making ice cream from scratch. We will be taking some shortcuts with store-bought ice cream and some Spoonabilities products! If you prefer to make a homemade ice cream base, we have a very easy no-cook, no-egg vanilla ice cream base to start.
This week we have revamped two recipes that will kick your taste buds into high gear. But be careful, because you may get a little buzzed. First, we will try two recipes using the ice cream topping as ingredients for a TASTY ice cream. Then, we will go to the FUN part with the Toppings!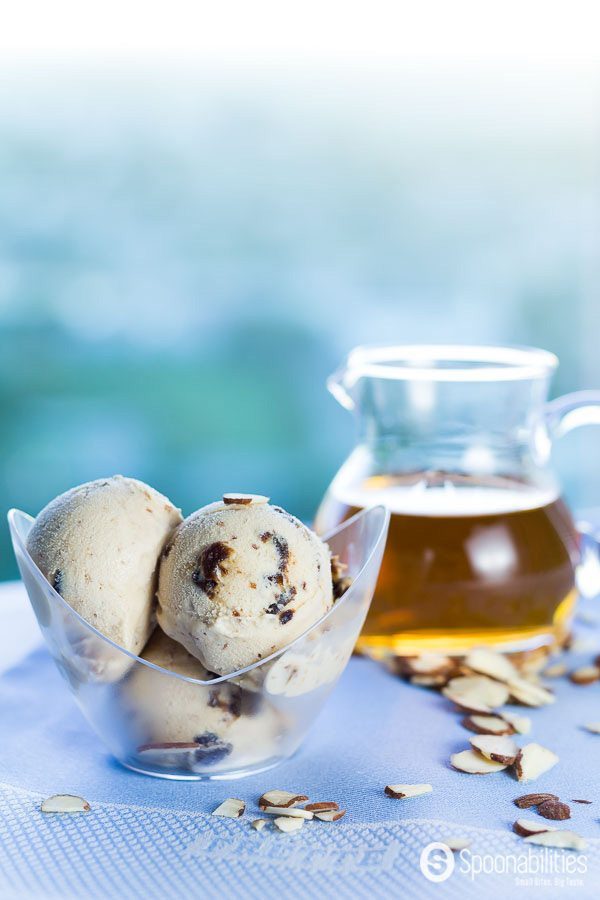 For our first scoop, we are using our L'Epicurien White Fig & Almond Confit for this recipe with vanilla ice cream as a base flavor. The vanilla ice cream is the best choice because of the subtle flavor of the vanilla and it's not too sweet. This ice cream choice is very important because it balances the unique and sweet taste of the figs. The Fig & Almond Confit has some white wine and lemon juice which really enhance the flavor of the fig. I just love this spread and this ice cream!!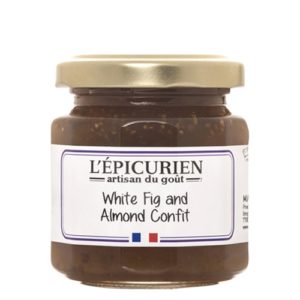 This ice cream takes less than 5 minutes to create. The next time that you go to the supermarket buy a pint of ice cream at least 10 minutes before you finish your shopping. As soon you get home, put the ice cream in a bigger container and mix with a jar of chilled Fig & Almond Confit and add a Tablespoon of cognac. (Now, you know why I said you might get a little buzzed). Then freeze until firm.
Like this recipe so far? Be the first to know when we release new ones!
Fun Ice Cream Toppings
I can eat ice cream without toppings but Geoff loves the toppings. Here are some ideas.
Toast some almond slices and sweet coconut flakes until the aroma comes out. I like to toast them in a small frying pan but you can put them under the broiler for 4-5 minutes until browned.
Add a spoonful of Fig & Almond Confit out of the jar, or you can make your own sauce heating the spread with some sweet wine, liqueur or balsamic vinegar.
Top with store-bought whipped cream or you can make your own. I love to make my own whipped cream adding some almond extract and honey.
Fresh figs cut in wedges drizzled with honey. Right now is California fig season and I'm having fun eating fresh figs every day.
Granola- As we speak I'm munching on some organic granola from a small producer in Colorado. So far I love it!
Fun Facts about Figs
Although considered a fruit, the fig is actually a flower that is inverted into itself. The seeds are drupes, or the real fruit.
Figs are the only fruit to fully ripen and semi-dry on the tree.
For many years the fig has been used as a coffee substitute.
I know you are asking: What are Drupes?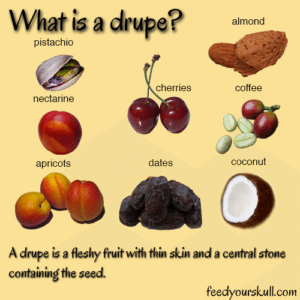 If you want to know more fun facts about figs,
Visit California figs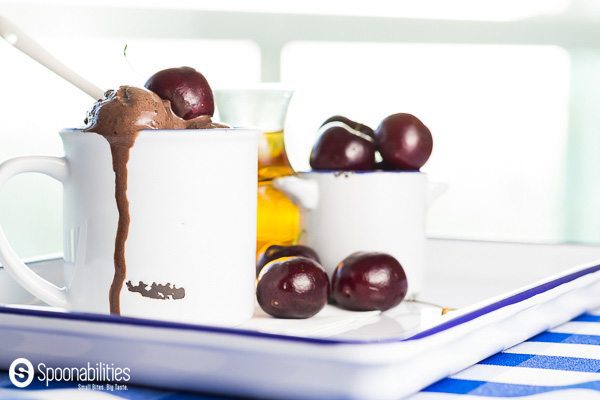 For our second scoop of ice cream this week, it was Geoff's pick. Cherry Chocolate Ice Cream. His selection was no surprise to me because he is a chocoholic and cherry lover. The chocolate ice cream has a dramatic dark color, creamy texture, and a rich and intense chocolate flavor. We mixed the ice cream with our Black Cherry Jam and a Tablespoon of brandy. This mixture is a match in heaven.
This ice cream doesn't need anything else as a topping because it is very decadent. But, if you want to have FUN with your food, play with it. So, here are a few toppings to choose from...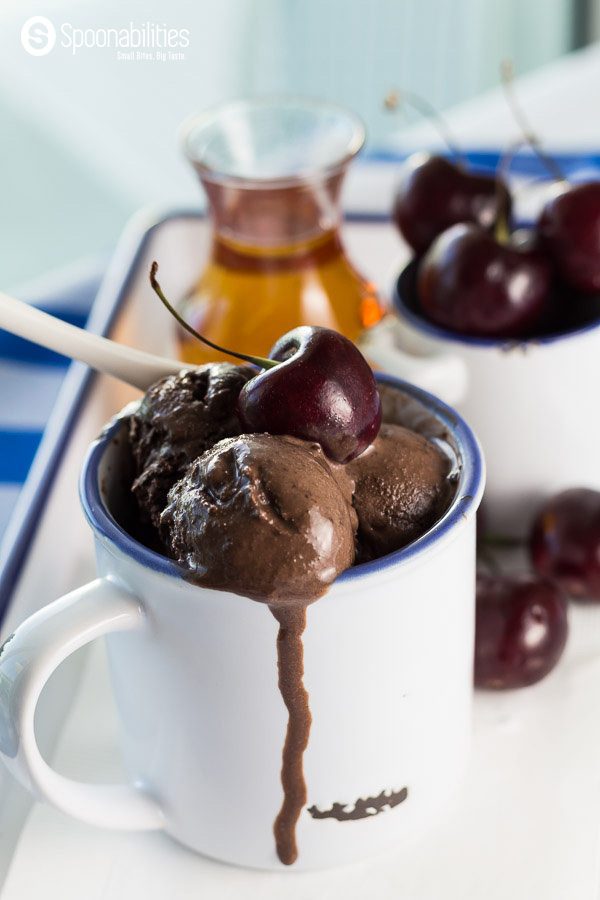 Fun Ice Cream Toppings
Add more Black Cherry Jam on top, and of course some fresh cherries.
For a crunchy element, add nuts, graham crackers, or cookie crumbles.
Whipped cream (Duh!)
Chocolate sauce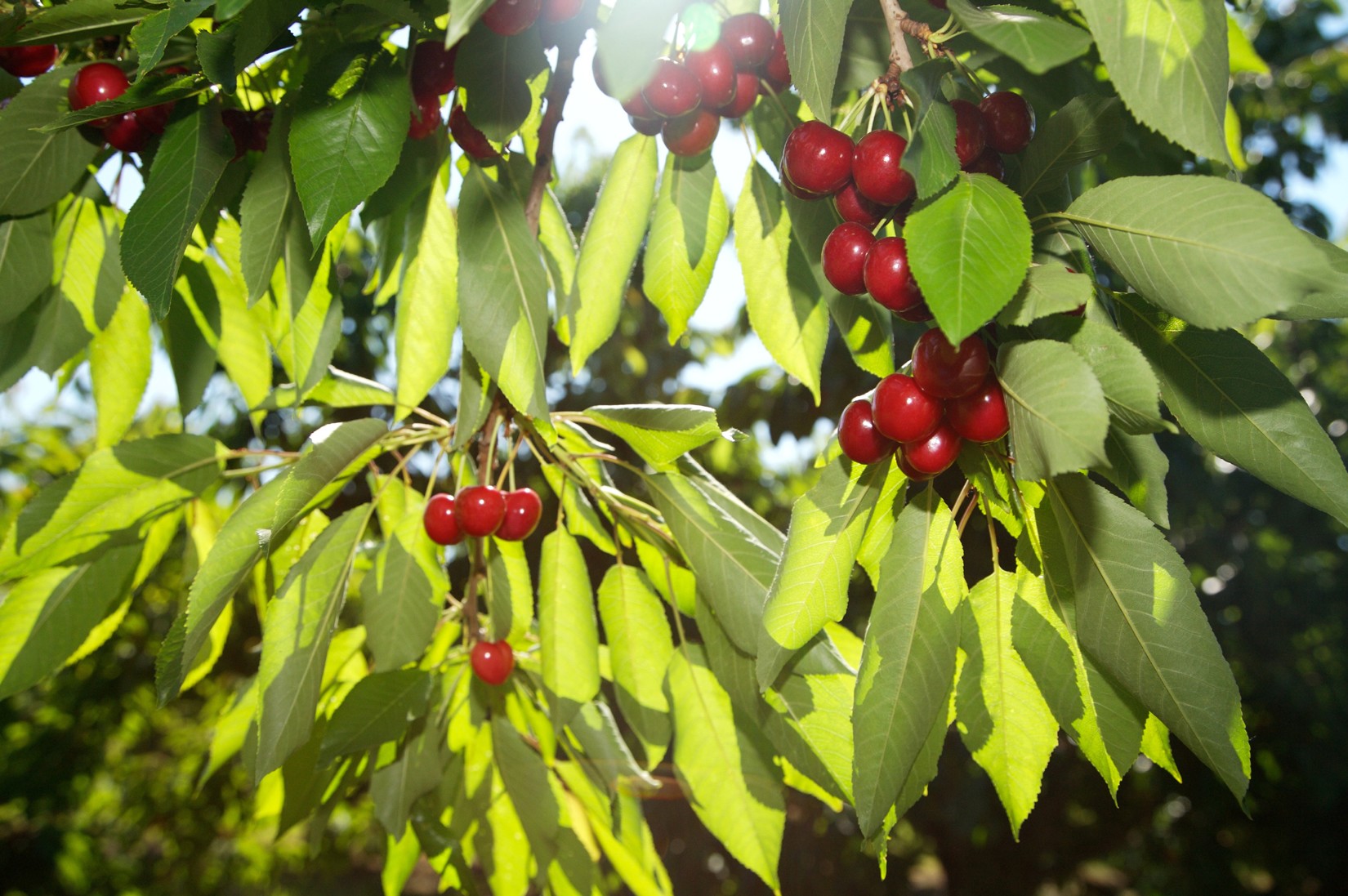 Fun Facts about Cherries
The California cherry season lasts for only six weeks. From mid-April until June 20th
The sweet cherries originated in Asia Minor.
There are 6 cherry varieties: Bing, Brooks, Chelan, Coral, Rainier & Tulare
Don't let your ice cream be lonely!
Give it some company with these 3 Fun & Tasty Ice Cream Toppings:
Jams, spreads & preserves - Check our unique flavors combination.
Honey - Check out our Honey Ice Cream, or pour some different flavored honey on top of vanilla ice cream.
Thank you again for supporting our Tasty & Fun community. Share your favorite toppings with us here. Try this recipe and tell me about it in the comments below or on social media by using #Spoonabilities.
Have a fun week!
Carlos