Hello my Friends, last year I partnered with Mohawk Valley Trading Company to bring you a series of posts with their highest quality unprocessed natural products including honey, maple syrup, beeswax candles, handmade soap, and natural skin care products. A few months ago, I sampled some of their raw varietal honeys and I totally fell in love with their unique honey flavors. I developed a recipe called Honey Cheesecake with Honey-Thyme Drizzle using their raw wildflower honey.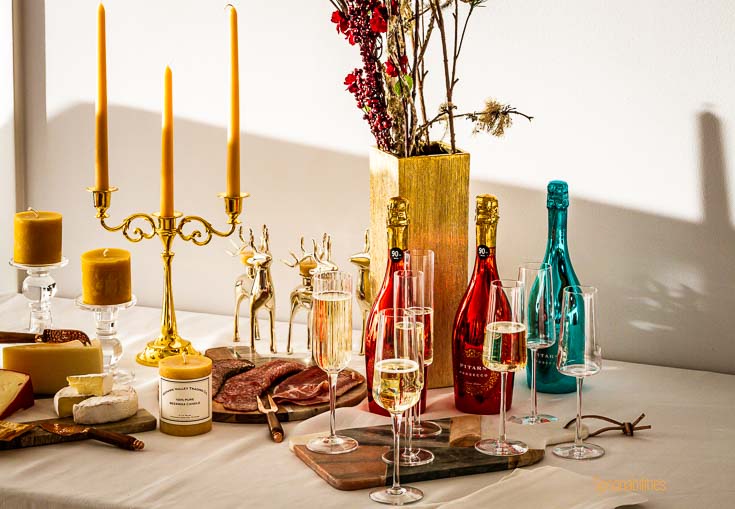 Blog post contains affiliate links. Read our Disclosure Policy
For a recent new year celebration party, I organized a get-together with some friends and I showcased some of the candles on a beautiful table. My friends loved the smell of the beeswax candles so much that I ended up giving most of the candles to them to take home.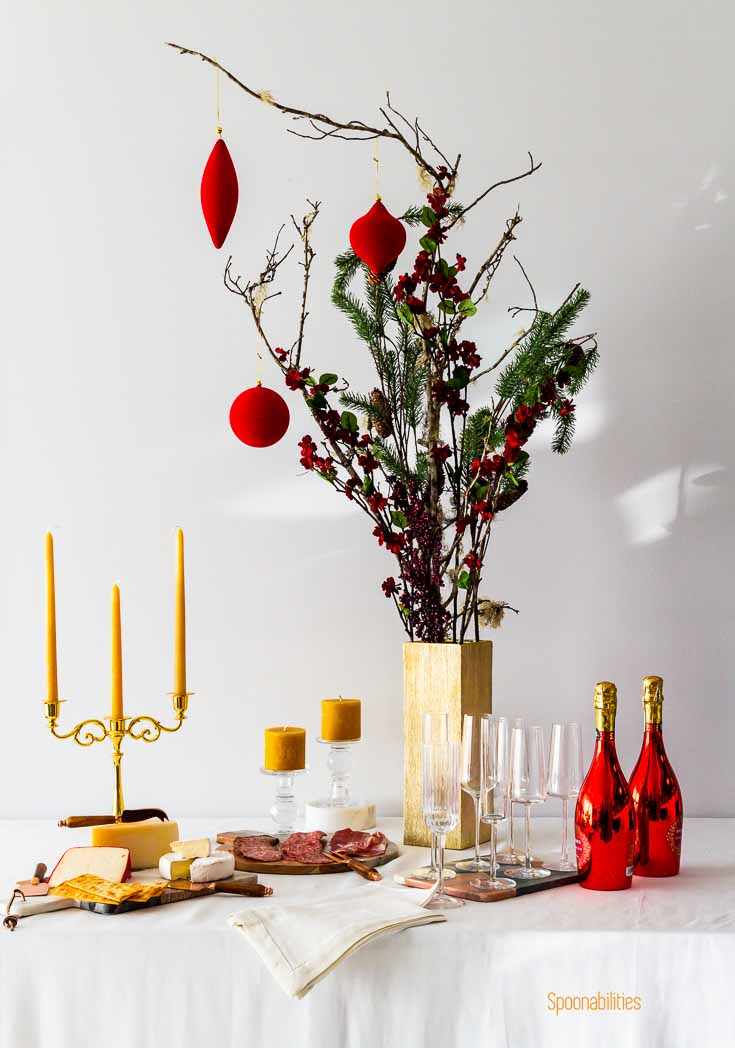 Beeswax Candles from The Mohawk Valley are hand-poured, hand-dipped, and made with 100% cotton wicks and 100% pure, all-natural, unbleached, yellow beeswax produced by bees from the USA.
Types of 100% Pure Beeswax Candles
Pillar candles come in a wide range of sizes in both width and height which also determine the burn time. Beeswax pillar candles can be burned on a flat, heat resistant surface and not in a specific candle holder, making them extremely versatile indoors and out.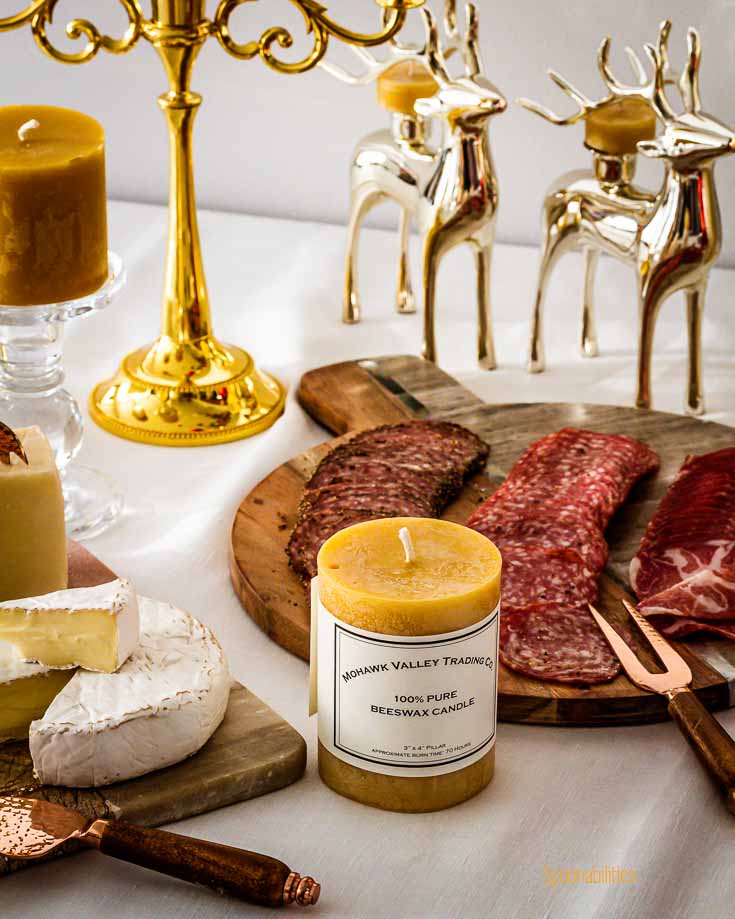 Taper candles are a timeless staple in home décor and with an approximate 12 hour burn time they will provide a memorable luminescence to even the longest of celebrations. Beeswax taper candles are made by either dipping or using a mold and must be placed in a specific holder to ensure that they stand straight to burn properly. Because they are one of the oldest types of candles it is easy to find a holder that will suit your needs.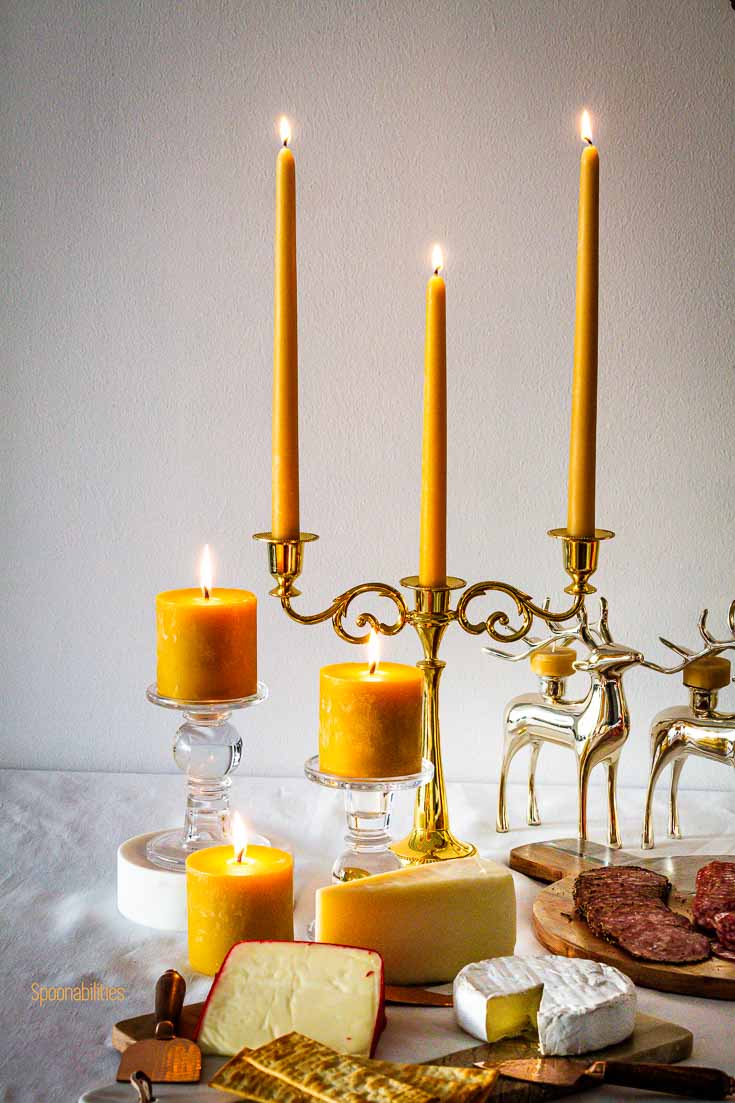 Birthday candles (celebration candles) are small taper candles that are usually made by dipping, and sold in packs of 12. Because they are so small and have such a short burn time, there are not many candle holders made for them. Beeswax birthday candles are usually stuck into a cake to celebrate a birthday, milestone or event.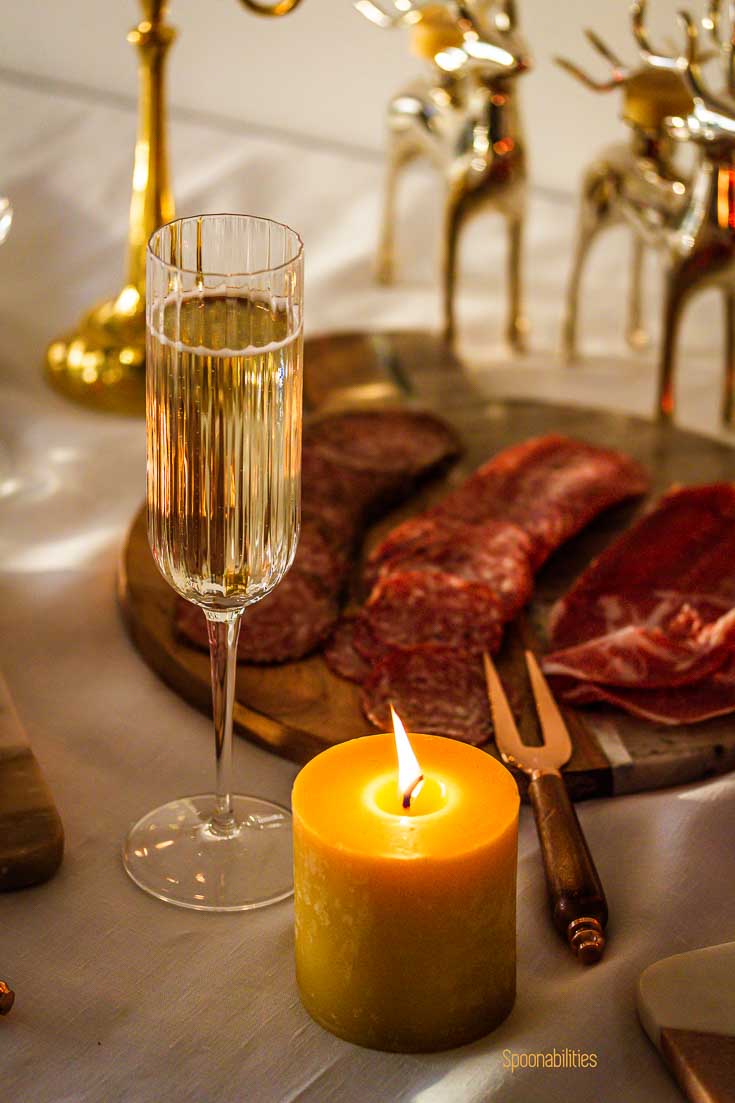 Menorah Candles are larger than birthday candles but smaller than taper candles and are usually made by dipping.
Votive candles are small free standing candles that are about 2.5 inches tall and need to be placed in a votive holder to contain the melting wax. A beeswax votive candle burns for about 15 hours and when it has burned to the bottom of the holder, the flame will extinguish itself.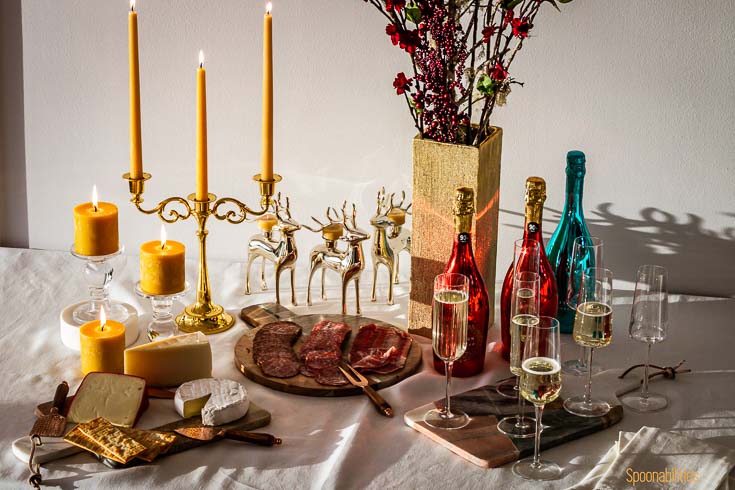 Tea light candles although small, create an ambiance that is warm and inviting. They are perfect for table settings at home and for large events such as weddings and banquets. Even in the largest of spaces, the compact candle creates an intimate glow that will not be forgotten. Beeswax tea light candles burn for about four to five hours making them a perfect addition to your relaxation time both in and outdoors.
Novelty candles are striking, original, unusual or unique candle shapes that are most commonly made with molds. Although candles are meant to be burned, some novelty beeswax candles are used mainly for household adornment and not burned. Novelty beeswax candles cover a wide variety of objects such as; turkeys, pinecones, pumpkins, bears and carved eggs are just some of unique candle shapes made by candle makers.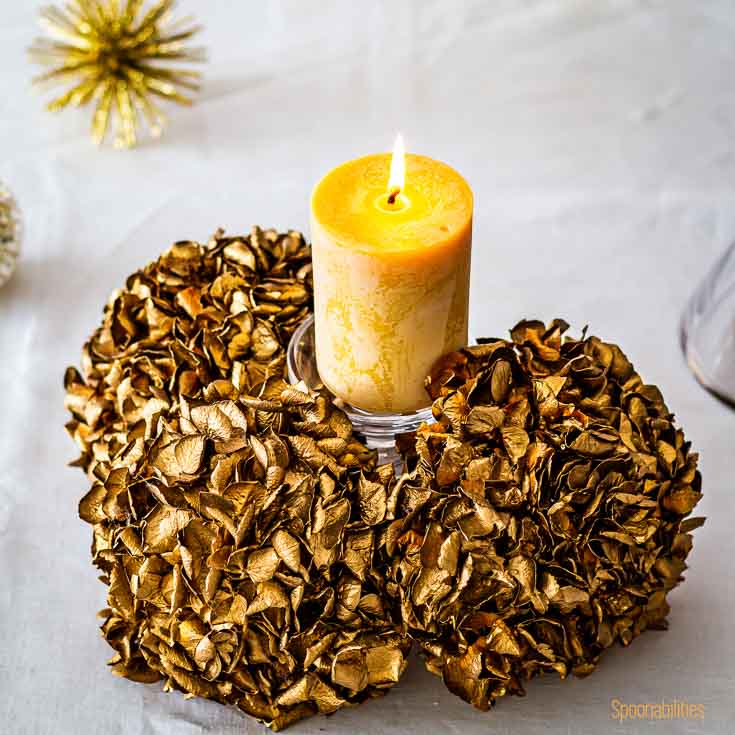 Beeswax Candle Burning Tips
Never leave a burning candle unattended.
Keep burning candles away from pets and children.
Keep burning candles away from flammable materials.
Remove paper label from candle before lighting.
Burn candles only in a draft-free environment away from open windows, fans, air ducts, etc. This will help to prevent any smoking or dripping.
Light the candle wick from the base of the wick, where the wick comes out of the candle. This allows the beeswax to be absorbed into the wick.
Keep the wick trimmed to about ¼″ when burning.
I hope this information is helpful to you and helps you make better informed choices when it's time for your next candle purchase.
Carlos Leo
Available via these Amazon links:
Disclaimer: Links that open in another site, i.e. Amazon, may be affiliate links where at no additional cost to you, we may receive a small commission should you decide to purchase the item. Read our Disclosure Policy