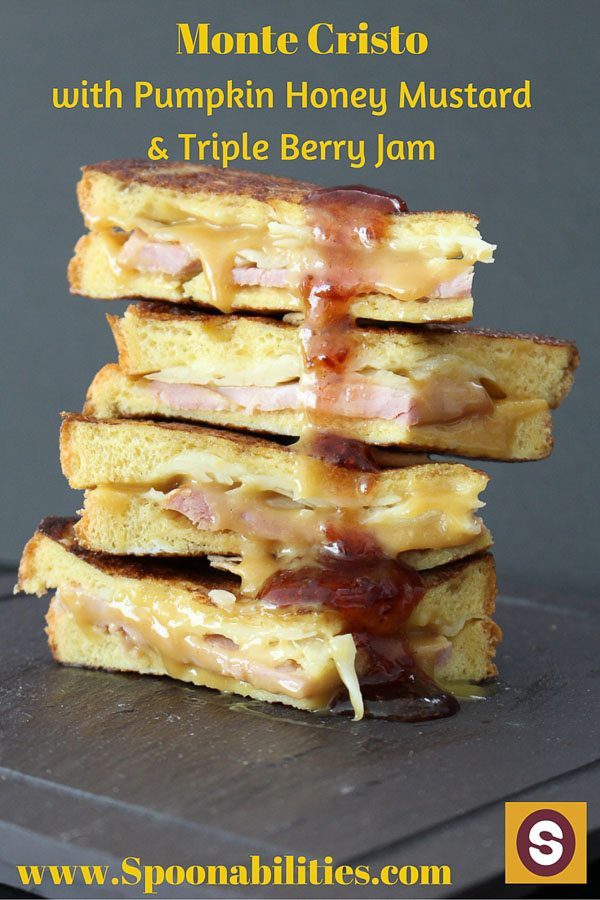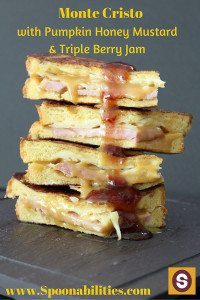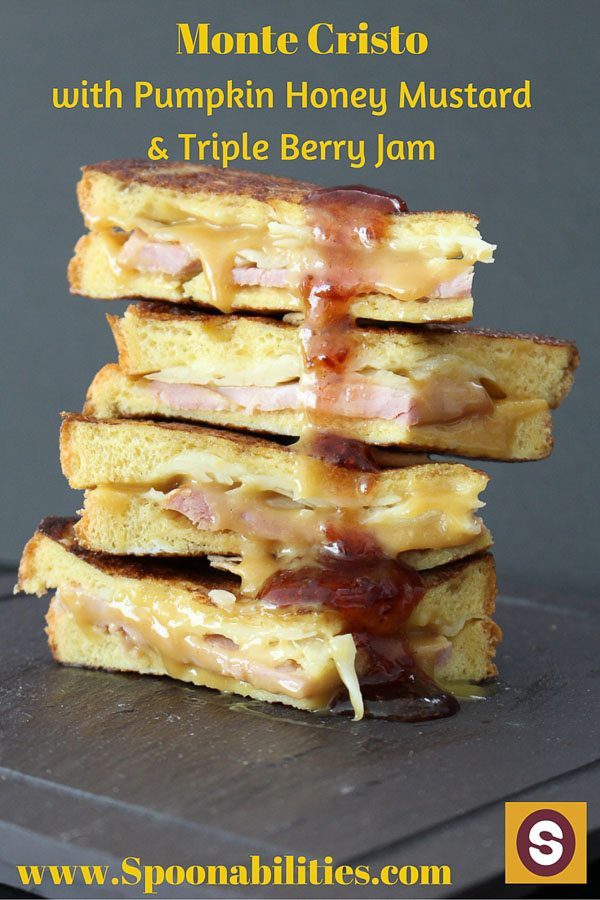 Print
Monte Cristo Sandwich with Pumpkin Honey Mustard
Yield 2
Try our Monte Cristo Sandwich with Pumpkin Honey Mustard drizzled with some Triple Berry Jam for any combination of breakfast/brunch/lunch/dessert. This was a surprisingly very easy recipe!
Ingredients
4 slices white bread
2 TableSpoons Pumpkin Honey Mustard Click to purchase in our online shop
2 TableSpoons Classic Lemon Mayonnaise
2 TableSpoons Triple Berry Jam
1/2 pound thick baked ham
1/2 oz. shredded Gruyere cheese
2 TableSpoon butter
2 eggs
Instructions
Place the bread on the cutting board and spread the mayonnaise and mustard in each slice of bread
Add the ham and the shredded Gruyere cheese
Heat a skillet over medium heat and melted the butter
Beat eggs in a shallot dish and add salt & pepper.
Dip and coat each sandwich, and place in the skillet. Cook 2-3 minutes per side until is brown and the cheese has melted.
Courses Lunch, Brunch
Cuisine International
Products and displays used in this recipe:
Disclaimer: Links that open in another site, i.e. Amazon, may be affiliate links where at no additional cost to you, we may receive a small commission should you decide to purchase the item. Read our Disclosure Policy
Monte Cristo Sandwich with Pumpkin Honey Mustard