This Leap Year Cocktail Recipe of gin, Grand Marnier & sweet vermouth will showcase your mixology talent at your home Leap Year cocktail party. Find out who created it in 1928, what it tastes like, and how to make it perfectly for your guests.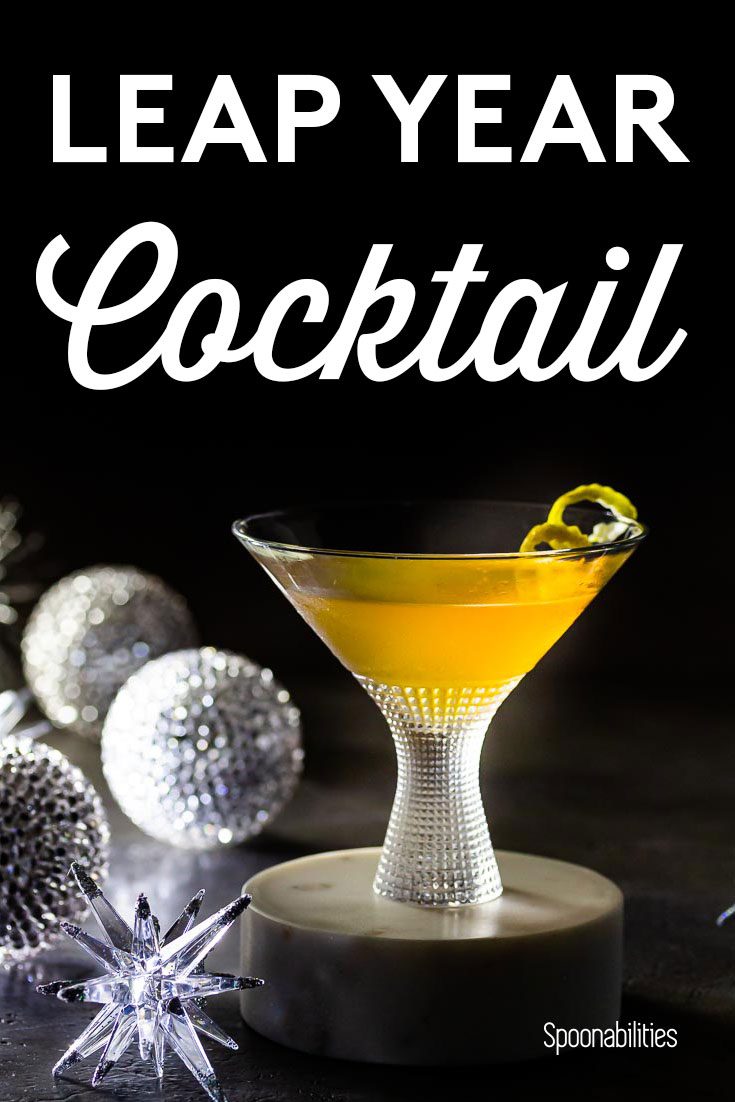 Blog post contains affiliate links. Read our Disclosure Policy
Hello my friends. Soon it will be 2024, the much-awaited leap year is upon us! Doesn't it feel amazing to have an extra day in the year to celebrate life and happiness? Whether you are going to party the leap day away or just Netflix and chill at home, make sure to have a chilled drink to go along with you. We present you with a recipe to prepare the ultimate drink of 2024 – the Leap Year Cocktail.
This well-rounded martini alternative has been around for a while and is a complete favorite among cocktail lovers. It was first created in 1928 by the bartender Harry Craddock at the Savoy Hotel in London. Coincidentally, 1928 was a leap year too and hence the name. As a perfect blend of flavors, this cocktail needs to be relished more than once every four years. In the history of cocktails, this drink is said to have been responsible for many marriage proposals.
Who was Harry Craddock?
The creator of this delicious drink does need a special mention and a well-deserving introduction. Harry Craddock was a passionate English bartender who gained popularity during his tenure at the Savoy Hotel in London and as an author of The Savoy Cocktail Book. Trained in the US, his signature drinks were the Leap Year and the White Lady.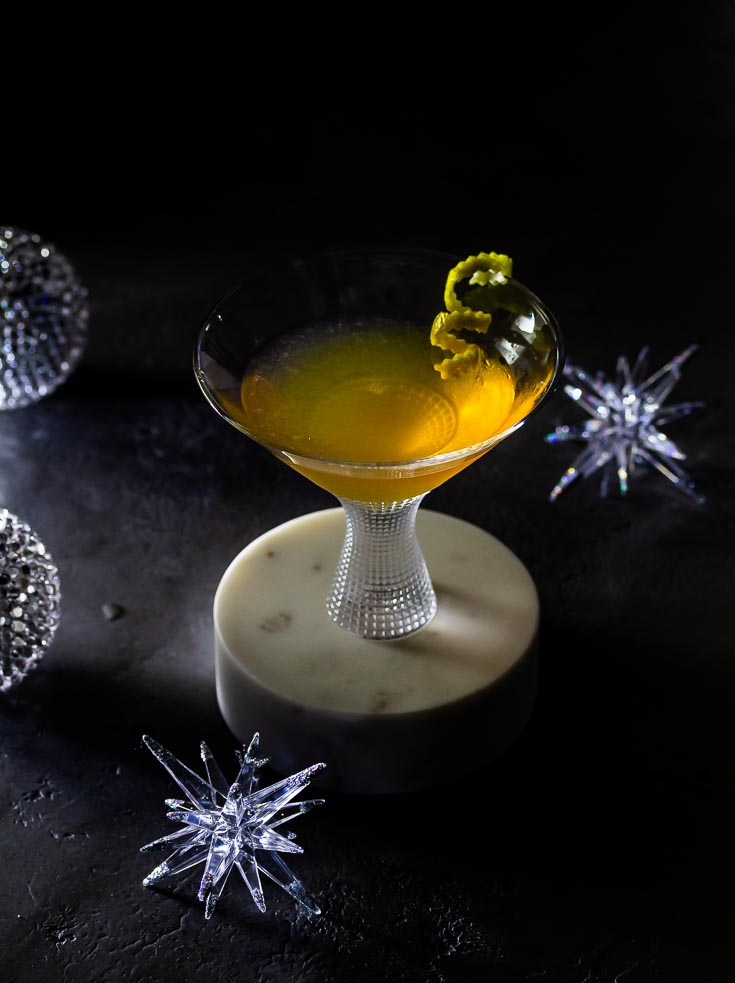 Preparing the perfect Leap Year Cocktail
Mildly sweet with a touch of bitterness, this tasty drink will soon become your favorite twist of lemon complement. Much to your liking, this well-balanced cocktail flavor is an easy mix. This cocktail recipe is extremely simple and quick to put together. With three simple ingredients and a cocktail shaker, you are ready to get started. The bitter notes of gin are perfectly paired with sweet vermouth and the brandy-based orange sweetness of Grand Marnier; the key ingredients to prepare the drink. Add a tinge of lemon juice to mix it all up and to enhance the underlying citrus flavor. Remember, the shelf life of sweet vermouth is just three months, before using it for the drink, ensure that it's fresh.
Here's a short video on how to make the Leap Year Cocktail. We use a little more lemon juice than David does.
The orange flavor in the leap year cocktail definitely warrants a
brandy
-based, sweet orange liqueur that can only be justly received by using
Grand Marnier
. Shake these ingredients up with some ice and strain it into a cocktail glass. Your drink is ready to be served and savored. The flavor notes of this drink are both sweet and bitter, not bittersweet. It does leave a unique after taste in your mouth that can only be cleared up with another sip.
Like this recipe so far? Be the first to know when we release new ones!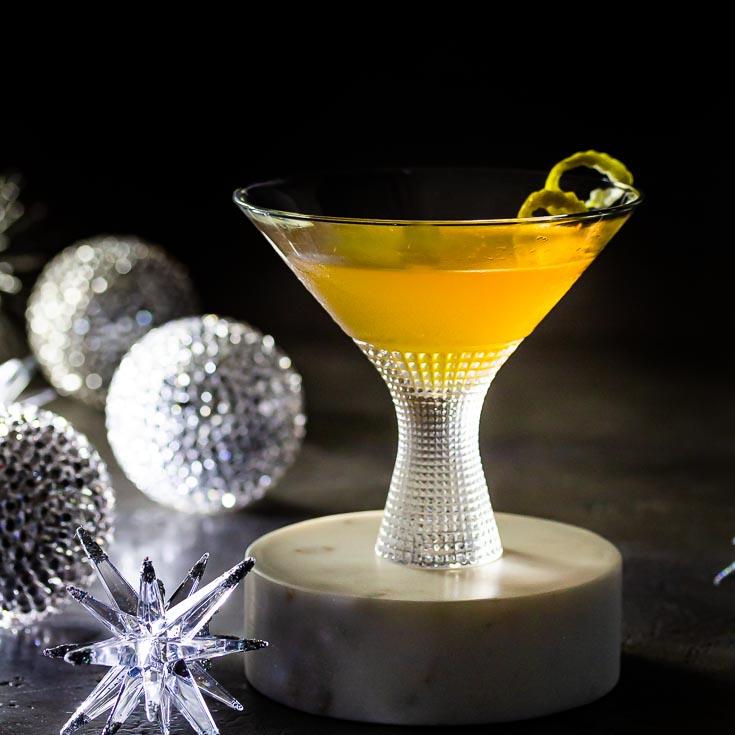 More Gin Cocktail Recipes
Gin creates the perfect foundation for the best-tasting drinks. Most mixologists will agree that gin is the most versatile cocktail spirit. Whether you are preparing a complex cocktail or a plain vanilla one, gin is an interesting category of liquor among cocktail lovers. If you love gin, can you also try one of our other cocktail recipes including Bloomsbury Garden Cocktail which is rosemary infused gin, elderflower liqueur, fig marmalade and tonic; and our Gin Prosecco Cocktail with Chamomile & Tangerine recipe.
You could also try different twists and variations of the leap year cocktail recipe. If you are up for the challenge, we recommend you try just the gin and sweet vermouth, or replace the orange liqueur with maraschino. When it comes to flavors, these variations are drastically different from one another.  But unquestionably the leap year cocktail is a fan favorite that you must try! Don't forget to serve chilled with a garnish of lemon twist.
Interested in more Delicious Cocktails?  Here are 8 more from our collection:
If you have any cocktails you love, or drinks that you heard of and would like us to create the recipe for you, just let us know in the comments below. Until next time....
Wishing you Tasty Happenings,
Carlos
Your Recipe Concierge
Print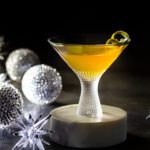 Leap Year Cocktail Recipe
---
Description
This Leap Year Cocktail Recipe of gin, Grand Marnier & sweet vermouth will showcase your mixology talent at your home Leap Year cocktail party. In our recipe post, find out who created it in 1928, what it tastes like, and how to make it perfectly for your guests.
---
---
Instructions
Pour ingredients into a cocktail shaker filled with ice.
Shake well for 10 seconds and strain into two chilled cocktail glass.
Twist a piece of lemon peel over the drink and use for garnish.
Equipment
Notes
We partner (affiliate links) with Drizly delivery service, so if you don't have the alcoholic ingredients you can have them delivered. 
Drink responsibly. If you are under the legal drinking age limit for your state or country, this recipe is not for you. Sorry.
Prep Time:

2

Category:

cocktails

Method:

shaken

Cuisine:

International
Keywords: cocktail recipe, cocktail recipes, home party drinks, mixology, mixologist
Recipe Card powered by
Available via these Affiliate links:
Disclaimer: Links that open in another site, i.e. Amazon, may be affiliate links where at no additional cost to you, we may receive a small commission should you decide to purchase the item. Read our Disclosure Policy