Our Wedding Day!
On October 18, 2015, we got married! It was an incredible day and we felt like we were in a dream from the moment that we stepped into the isle walking with our mothers, with a beautiful song from Christina Perry, "A Thousands Years", all the way to the end of the perfect night.
We picked the perfect location for the ceremony and the reception; the Rusty Pelican. The backdrop of the venue was the Miami skyline and Biscayne Bay. It was a stunning view, and the weather was perfect – sunny with a few clouds and a refreshing ocean breeze.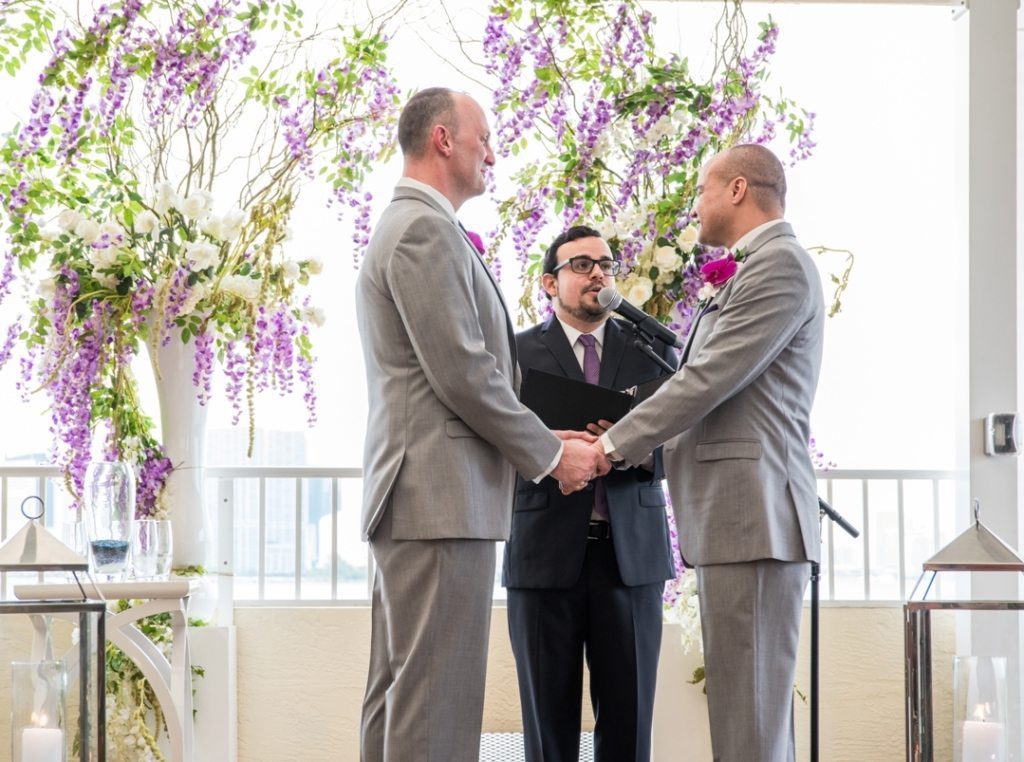 When we started to plan our wedding we were thinking to invite only 35 of our closest friends & family, but it was very difficult to keep the list so short, and we ended up with 70 guests. Our best friend Andres Aguilar, who is a floral and event designer, understood our vision and created spectacular decor, beautiful flowers, and went above and beyond to give us the most beautiful wedding.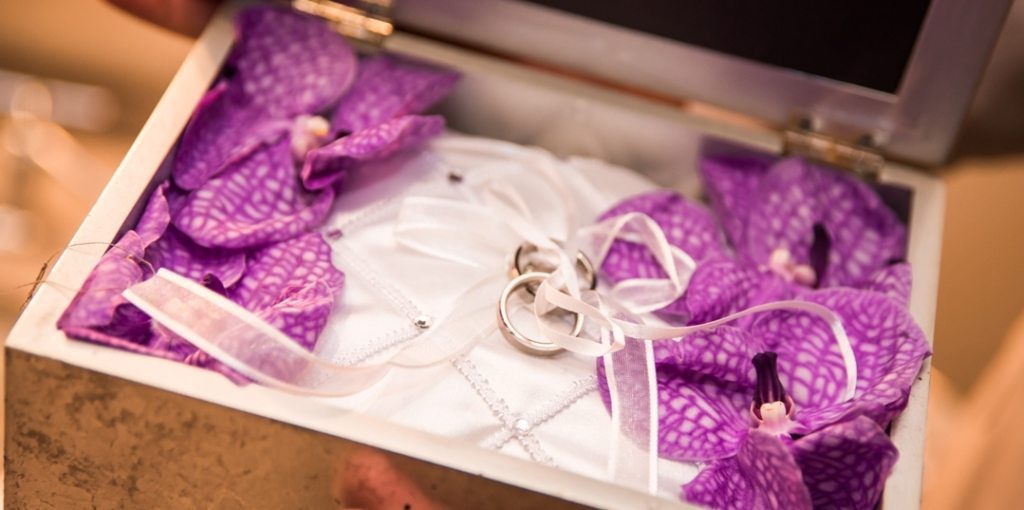 Our friends and family kept telling us that we created a beautiful and very emotional wedding. Everybody had a wonderful experience which was our goal. There were several highlight moments throughout the night and one of those was when we were introduced, and had our first dance with our song from Ed Sheeran, "Thinking Out Loud", and then we danced with our mothers. Both our mothers were so happy and proud, and in the photos you can see a maternal love.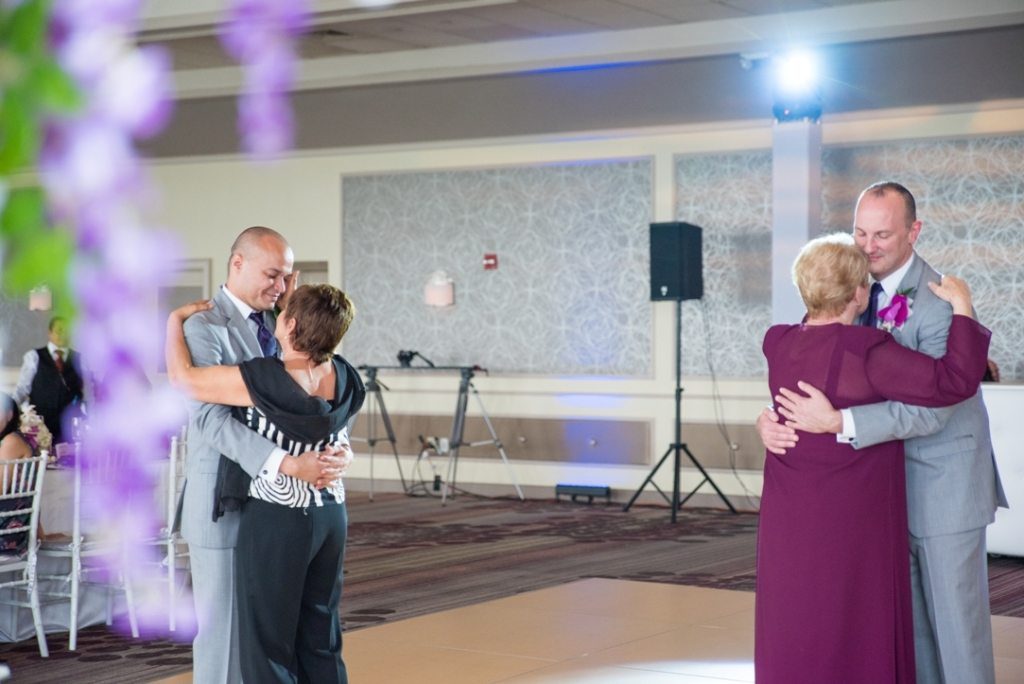 All our family members came from other states and other countries to be with us, and support our union and the love of each other.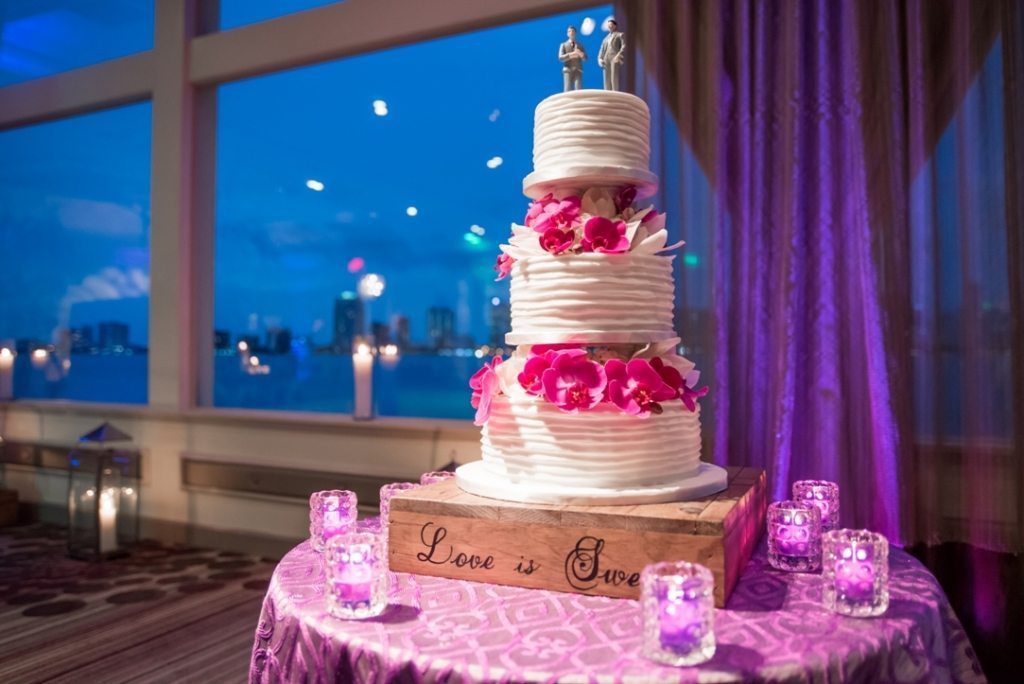 Another exciting moment was the giant board that Geoffrey created with one of our engagement pictures. He had a picture blown up to 5'x6' and cut into 70 different pieces. Each piece was put in an envelope as part of everyone's table setting.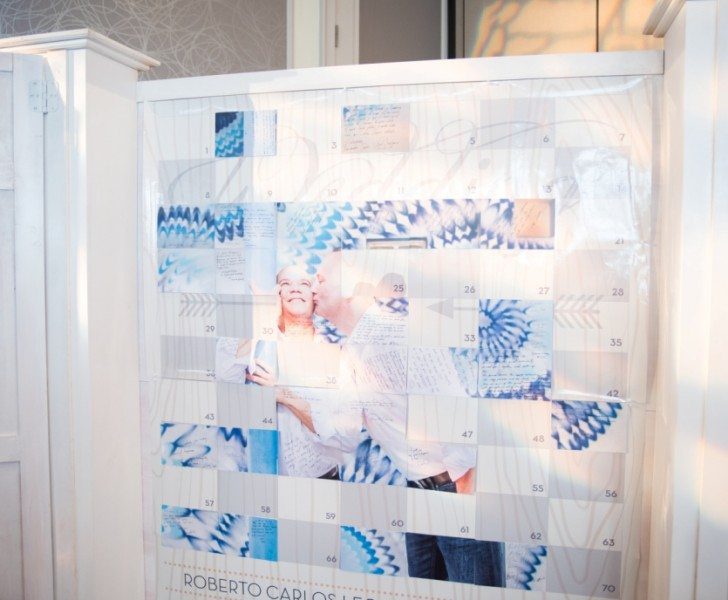 Everybody wrote their messages of encouragement, appreciation, advice, and best wishes. Then following the corresponding numbers on the back of their card, they stuck their piece on a large display. When everyone completed it, the puzzle of our picture was complete.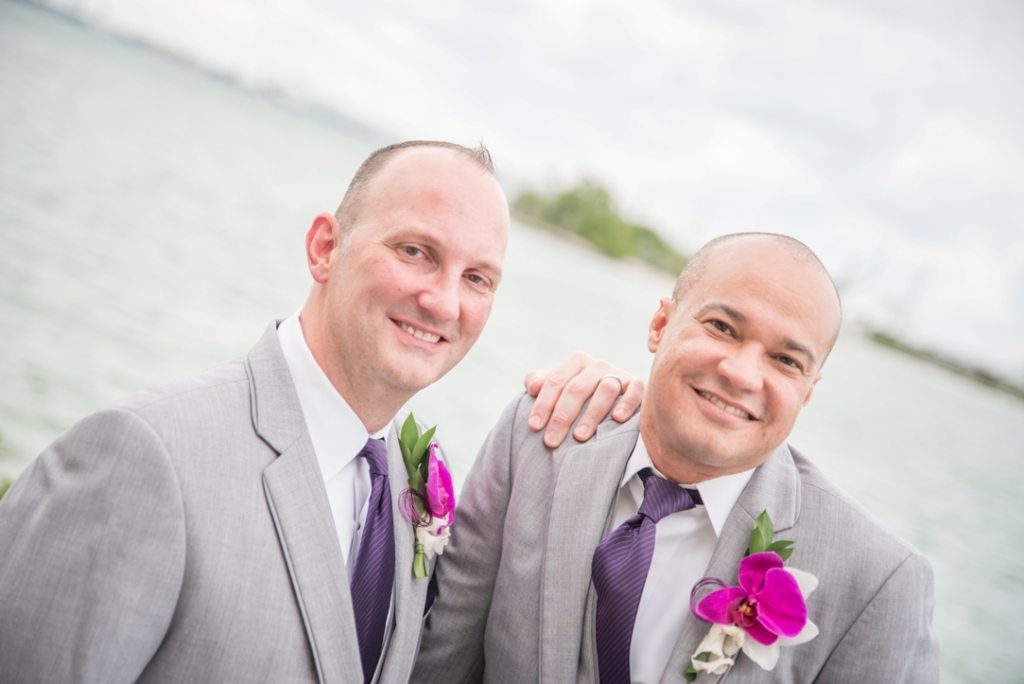 Ok. I will stop here otherwise I will write a book about every moment of this magical week.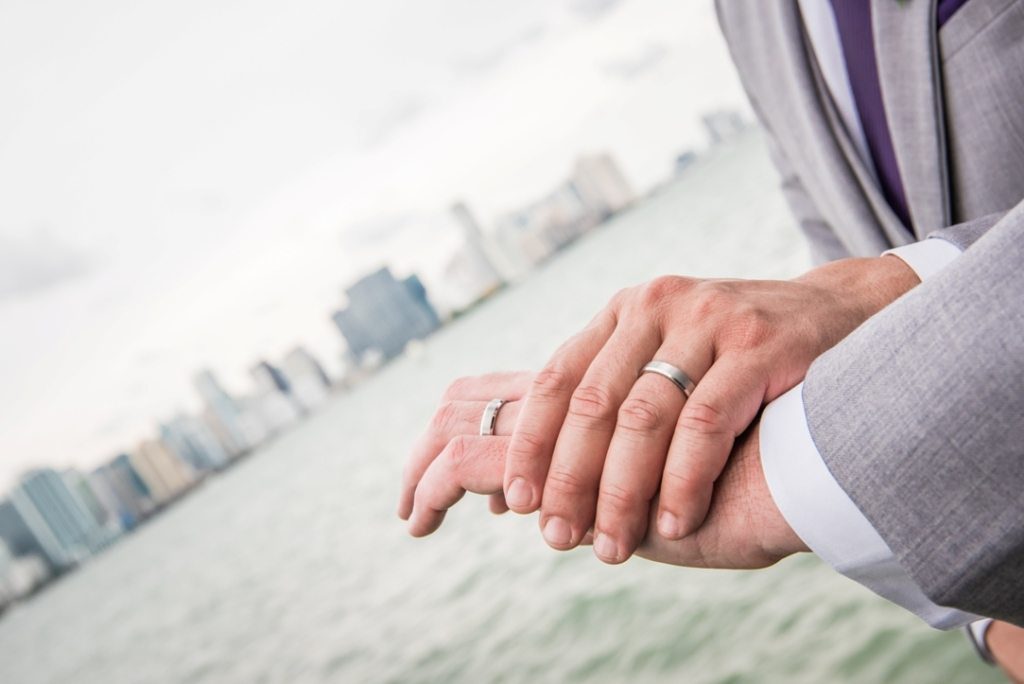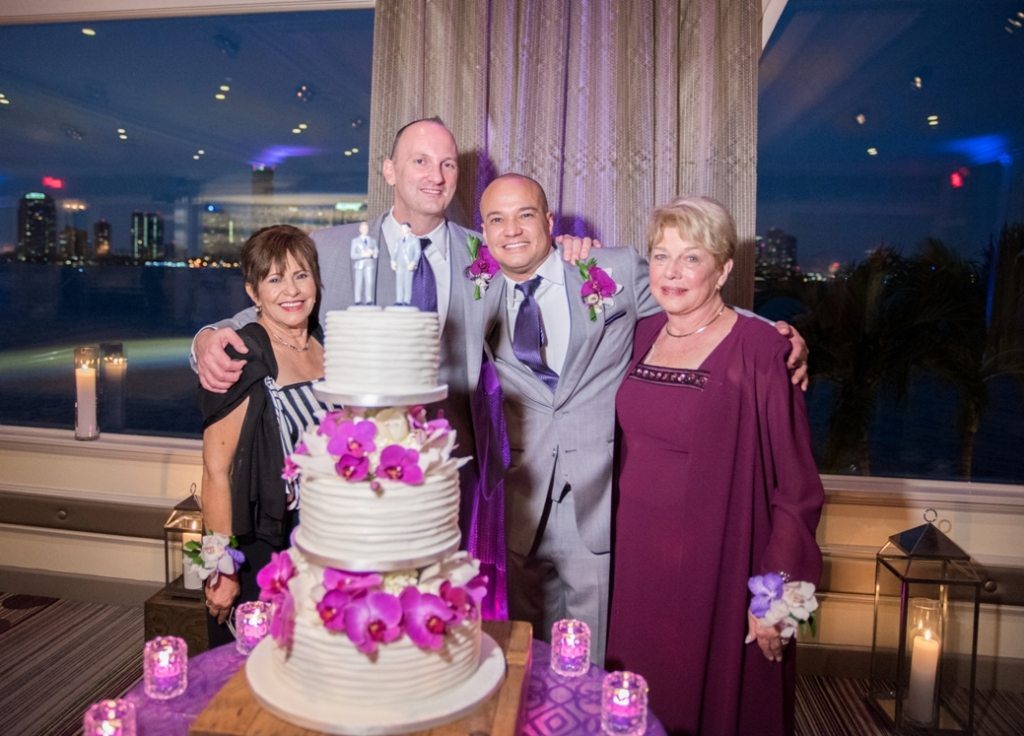 Our Engagement Photoshoot Backdrop
One of the places that Geoffrey and I love to go to is Wynwood. It's also called the district of the arts. The city has many fine art galleries, excellent restaurants, and a hip environment. This town is better known for all the graphic street art (graffiti) that covers the walls of every building or warehouse in this part of town. What decades ago was considered vandalism by some, has become a thriving artistic community of graphic street artists who paint at or around Wynwood Walls. This year 12 new walls of art will go up at Wynwood Walls as part of their Art Basel Miami Art Week program, entitled Fear Less - a call to be fearless in a world that often seems absorbed with fear.
This big event called Art Basel Week starts on December 1st. With pop-up art galleries all over in Wynwood, Midtown, South Beach and downtown Miami, Art Basel is "North America's most comprehensive international contemporary art fair with 269 galleries from 29 countries showcasing works by more than 4,000 artists." Most of the restaurants and hotels in the city also showcase their art pieces and paintings, and a lot of celebrities come into town for this event. You can imagine the traffic during those days is ridiculous. We are lucky because we live very close to all those exhibitions. Red Dot is having their exhibition two blocks from our condo, and we have been watching them set up from our balcony. Their exhibition is called Spectrum.
For both the upcoming and established artist, Art Basel is a very important event. Works of art get commissioned, purchased, curated by prominent fine art curators, and viewed by millions of people who ordinarily wouldn't see it.