Summer is here, which means it's stone fruit season. My favorite stone fruits are the peach, and the cherry. Let me tell you what a stone fruit is, and give you some examples including some hybrids, as well as more information on my favorites.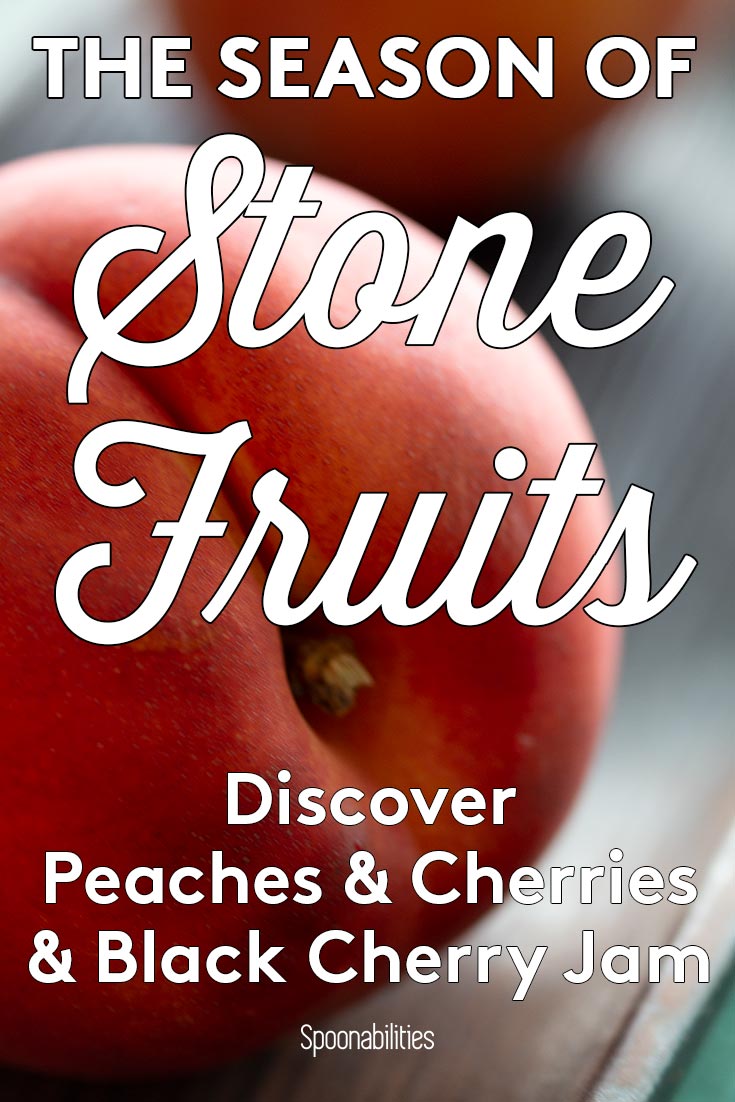 Hello my friends,
I can't believe this year is going pretty fast and we are already in the last week of July. As you know, I have the privilege to live in the beautiful all-year-round sunny Miami. But the funny part is that I spend most of the summer inside my condo because I don't like the humidity or the hot weather. On the bright side, I have the excuse to go to the kitchen and get inspired with seasonal produces. And, guess what fruits are in season now? "Stone Fruits." My favorites are the peach and the cherry. Yeah!..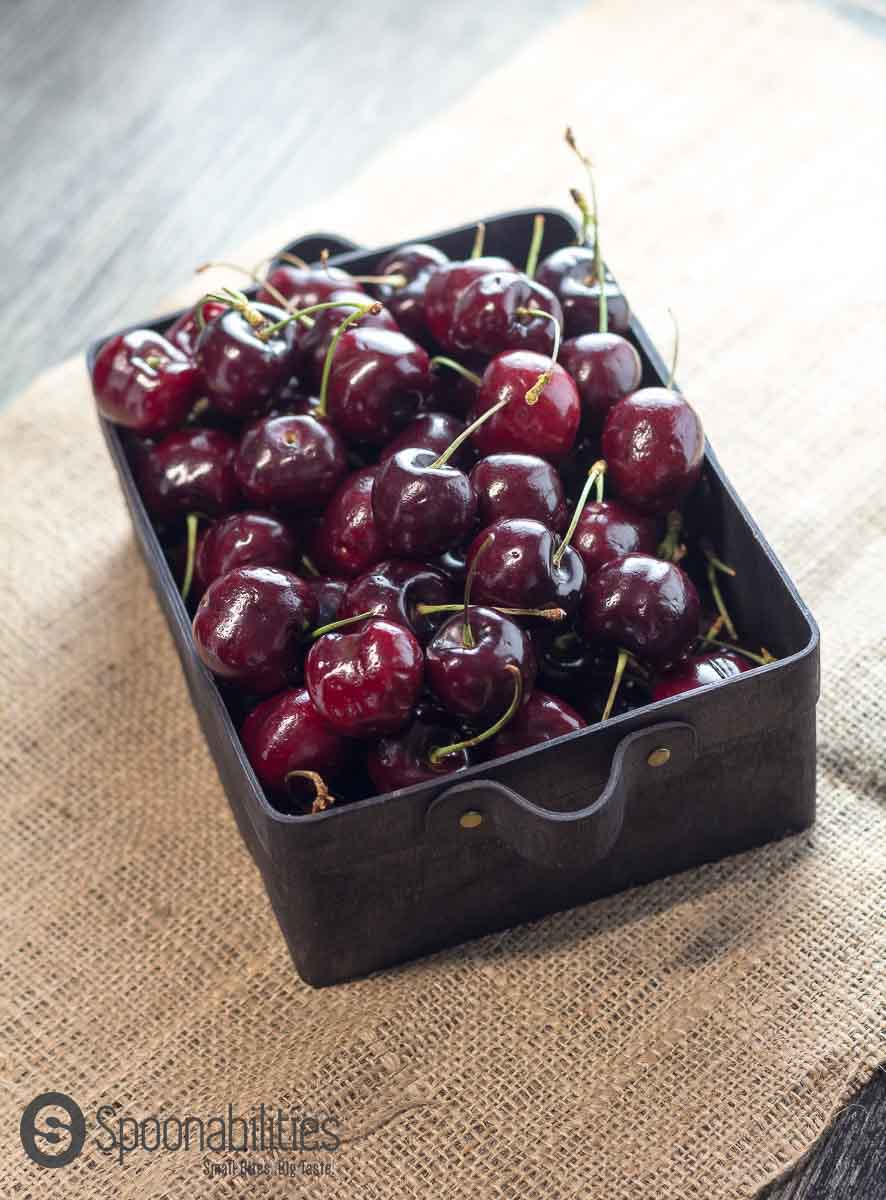 I love all kinds of stone fruits but two of my favorites are peaches and cherries. They are so pretty and super delicious. They are very versatile. You can eat them alone, with desserts, and even in savory dishes.
This time, I broiled some peaches for 6-8 minutes until they got soft and juicy inside. See the full Broiled Peaches recipe. Some similar recipes call for brown sugar to give the caramelized color, but instead I just used the sugar that comes from the L'Epicurien Black Cherry Jam.  The jam doesn't just give the caramelized color but it also gives some extra flavors.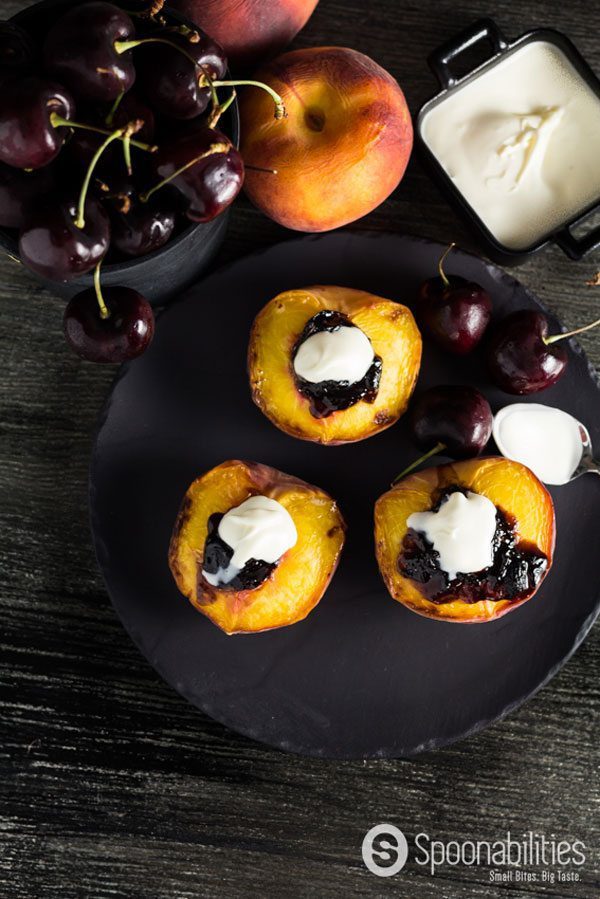 L'Epicurien Black Cherry Preserve, which you can purchase in our online shop, tastes heavenly. With no additives or preservatives, you can feel good about eating this jam right out of the jar. This rich black cherry jam can be used on toast, shortbread cookies, or as a topping for cheesecake. I bet that your mouth is watering right now, same as mine. I'm thinking about how good this black cherry jam is with chocolate ice cream and some whipped cream and a splash of brandy or cognac.
If you have a sweet tooth and are curious about the ice cream mixture, use the leftover Black Cherry Preserve from the broiled peaches by checking out this fast, decadent and gourmet ice cream recipe Cherry Chocolate Ice Cream.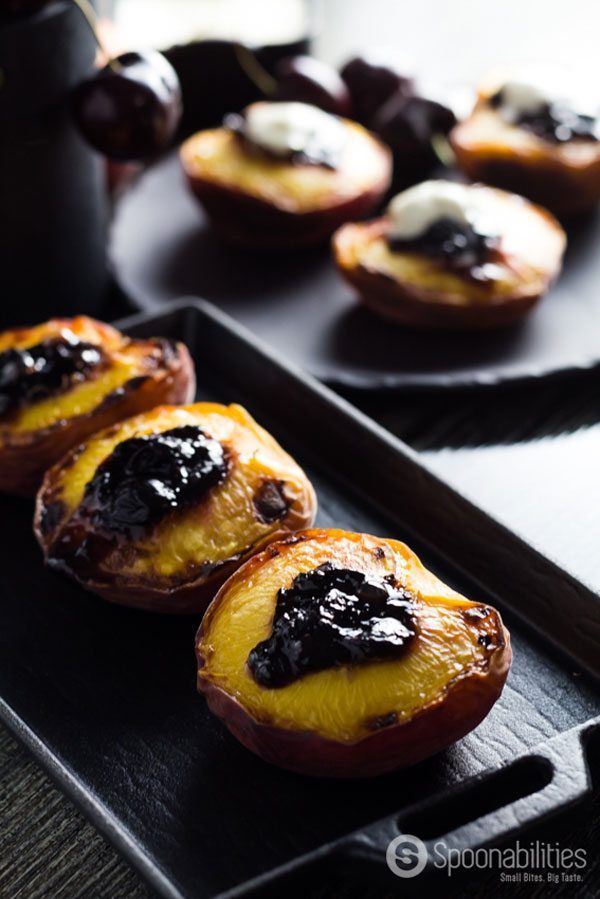 Stone Fruits in season now (summer) are Peaches, Cherries, Mangos, Apricots, Nectarines, and Plums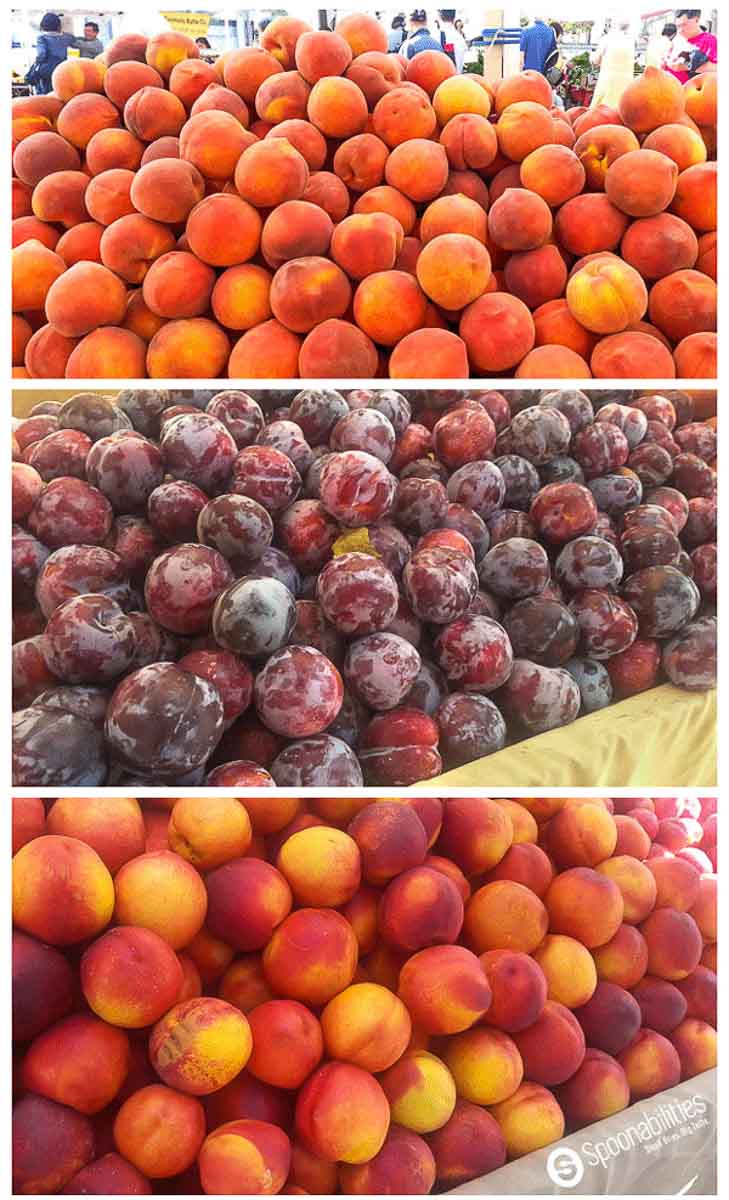 A little about these stone fruits called Cherries & Peaches:
Cherries are sweet or tart with a bright and deep color. Cherries have firm, edible & tasty skin and when they are dried the flavor intensifies. Most of the cherries that we get in Florida are from the mid-Atlantic region of the USA, and those cherries are sweet ones. Buy fresh cherries with a bright color and smooth skin without any blemishes or brown spots and make sure that the stems are intact. After you buy the cherries, rinse them with cold water and store at room temperature for an optimal flavor.
Peaches are very juicy and sweet. The delicate skin of a peach is very recognizable as a velvety light yellow with touches of orange. If you prefer sweeter peaches it's best to eat them when they are ripe.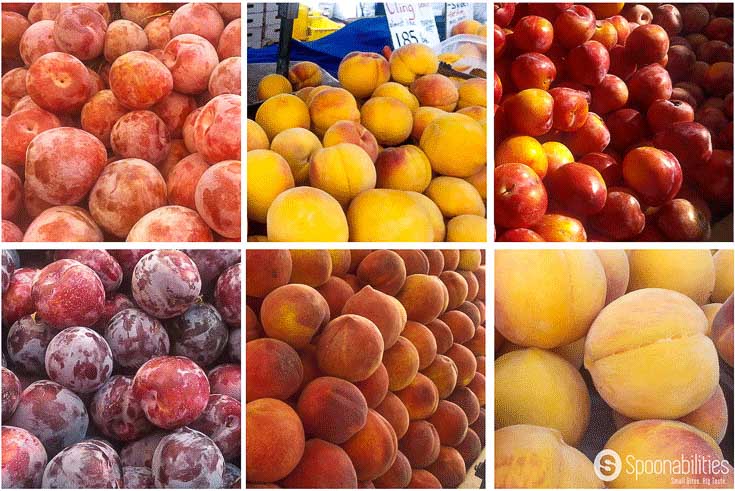 Here in South Florida we don't have the opportunity to enjoy real good farmer's markets. I always try to go to farmer's markets around the local area. But, after the incredible experience that I had in San Francisco, I find the farmer's markets here do not have much diversity. The fruits and vegetables are not as bright and colorful in South Florida.
In San Francisco, I fell in love with so many stone fruit selections and found some that I never heard of before. There I found a new variety of stone fruit that I never heard of before called a hybrid.  One of these hybrids is a cross between an apricot & a plum.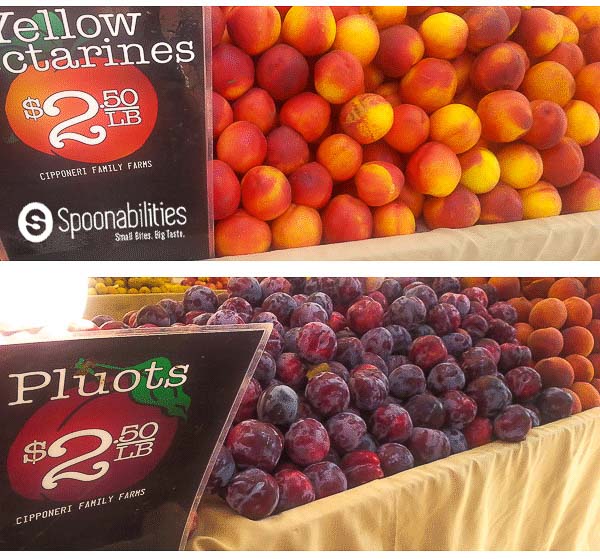 The hybrid names are Pluots, Apriums, Plumcots, Apriplums. They taste sweeter than their parent fruits mainly due to their higher sugar content.
Which is your favorite dessert recipe with Stone Fruits? Share your recipes with me and tell me about the flavor combinations that you have in your family recipe box.
If you decide to try this recipe, please tell me about it in the comments below or in social media by using #Spoonabilities.
Have a Fun Week!
Carlos