When we think of the holidays, flavors like caramel immediately come to mind. Sweet things like caramel sauce recipes that include apples and pears are one of our favorite Holiday treats. Over the years we've put caramel sauce on quite a few different desserts, so we wanted to share some of them with you all together.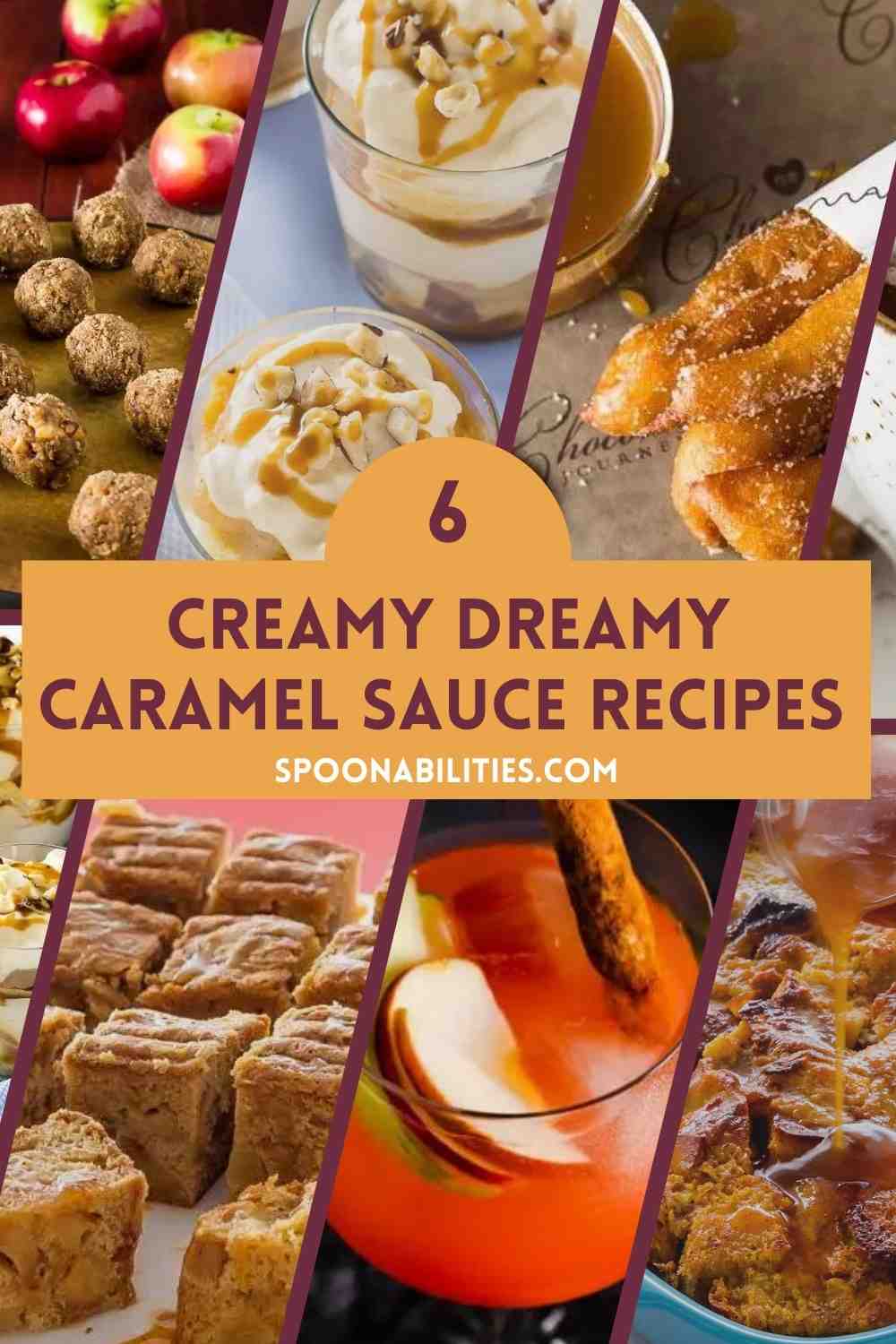 We put together 6 of our favorite creamy, dreamy caramel sauce recipes that will satisfy your caramel craving all year long. Although they are perfect for the holiday season, these caramel sauce recipes are something for your family and friends to enjoy during the summer months too... or maybe that's just us. We hope you enjoy!
We hope you enjoyed our Caramel Sauce Recipes and we encourage you to try at least one of them. Start with the Caramel Apple Cider Vodka Punch, and you'll be on your way to making them all.
Want More Holiday Recipes?
If you are looking for more Fall and Holiday recipes, here are some more recipes lists that we recently put together:
Please share these caramel sauce recipes with your family and friends, and you can even leave a comment on this pin. Be sure to leave us a comment below to let us know where the party is this year :)
Happy Holidays,
Geoffrey & Carlos
Suggested Ingredients
Links that open in another site, i.e. Amazon, may be affiliate links where at no additional cost to you, as an Amazon Associate we may earn from qualifying purchases, should you decide to purchase the item. Read our Disclosure Policy.