Morir Soñando is an easy Dominican drink recipe. This refreshing, creamy drink calls for only a couple of ingredients, and they're all readily available. So, what is this Morir Soñando drink? And most importantly, how do you make a Morir Sonando without having the ingredients clash with each other? Read on and learn all about this dreamy-but-deadly, thirst-quenching drink.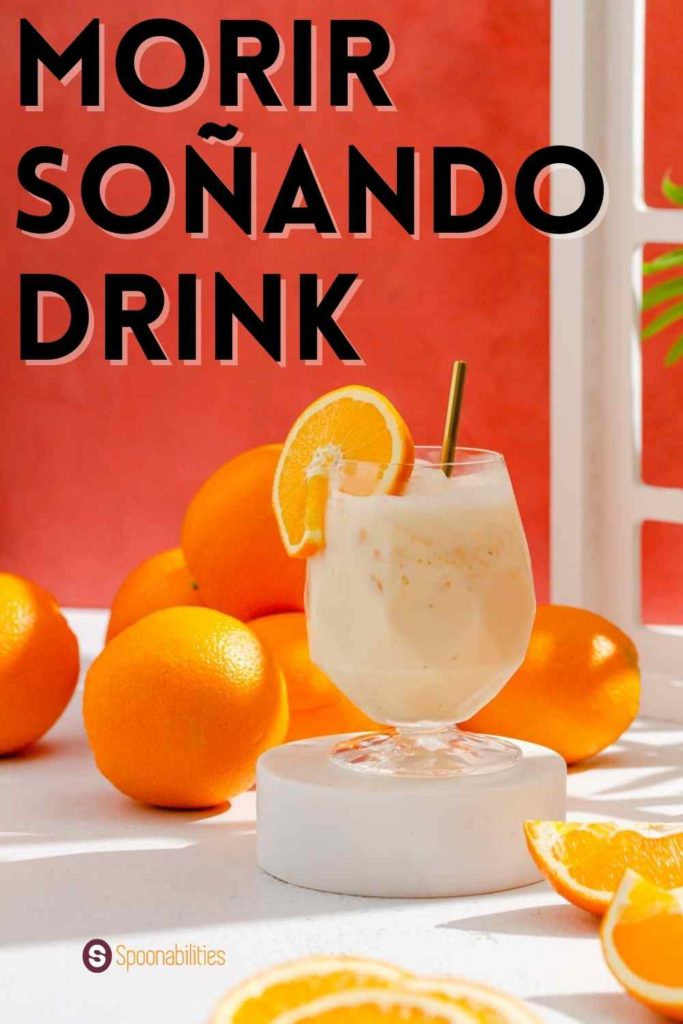 Hello my friends. Today, I'll share with you my Morir Soñando recipe. This popular summer drink is from the Dominican Republic; there's nothing like it elsewhere! Why? Because it defies what we thought we knew about drinks. Here's my Morir Soñando recipe, and just one taste and you'll die dreaming Dominican style!
Watch how to make Morir Soñando
Jump to:
What is a Morir Sonando, anyway?
This Dominican summer specialty combines dairy and citrus, specifically evaporated milk and orange juice. With some granulated sugar, just a kiss of vanilla and served over ice, this velvety, pale-golden drink is both refreshing and substantial.
What is Morir Soñando in English?
Morir Soñando, pronounced "more-ear sun-yan-dough," translates in English to "to die dreaming." Citrus and dairy are not the most common combination, especially in drinks, but in this case, the combo really takes you to heaven and back with every sip. You'll feel like you've died dreaming!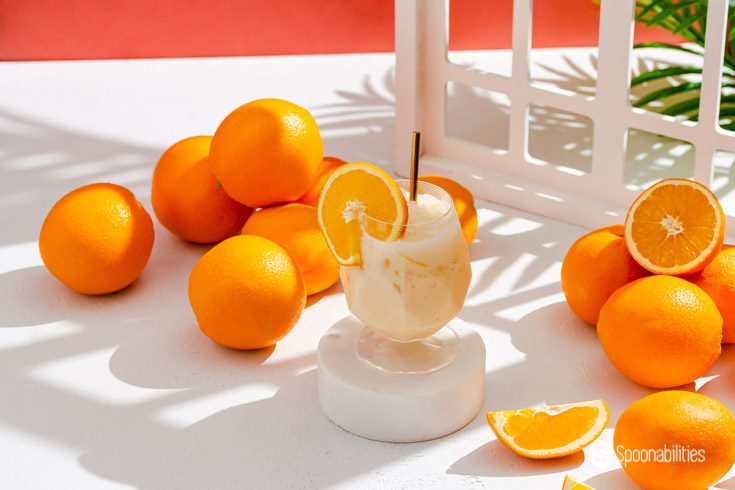 Is Morir Soñando like Orange Julius?
If you know your drinks, you might think this Dominican specialty looks a lot like the a-bit-more famous Orange Julius, a 1920s combination of orange juice, milk, and a sweetener, created in Los Angeles by entrepreneur Julius Freed. Although the drinks share similarities, the Morir Soñando is made with fresh orange juice and evaporated milk, while the American version calls for orange juice concentrate, whole milk and might contain egg white powder.
Like this recipe so far? Be first to know when we release new ones!
What Are the Origins of the Morir Soñando?
No one really knows when people started mixing milk with orange juice, but it just feels right. Milk and other dairy products arrived in the Caribbean with the first European explorers in the early 1500s, who also brought oranges to America. Interestingly, commercially available ice and refrigeration are a thing of the 20th century, and 'cold' is a critical ingredient in this recipe… but more on that later.
Ultimately, Morir Soñando became a thing, and it's now a popular drink for which every household has its own recipe in the Dominican Republic. There are so many things you can do to the creamy drink to make it your own!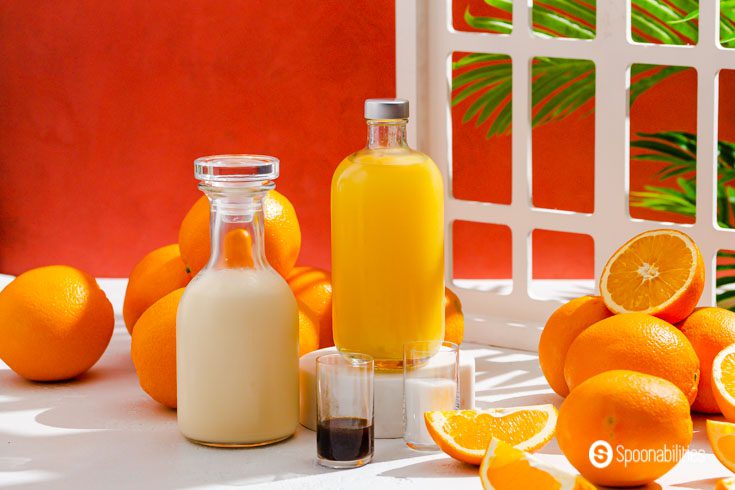 How to Make the Best Morir Soñando
The thing with this apparently easy drink is that you must combine the ingredients in the correct order. Otherwise, the milk might curdle as you mix in the acidic orange juice! Once you get it right, you'll want to make the drink often, especially when it's hot outside.
How do you stop Morir Soñando from curdling?
You need not be a bartender to mix this drink. In fact, making it is as easy as mixing all the ingredients, but there's a catch; two to be exact.
Since orange juice can curdle milk, you want to work with cold ingredients. That's the secret behind this recipe, and if they're straight from the fridge, even better. This will prevent the milk from breaking down.
Add the orange juice last, once you've sweetened, flavored, and chilled the evaporated milk.
If you follow these steps, you'll have an easy time making a Morir Soñando pitcher for your guests and yourself. Isn't that dreamy?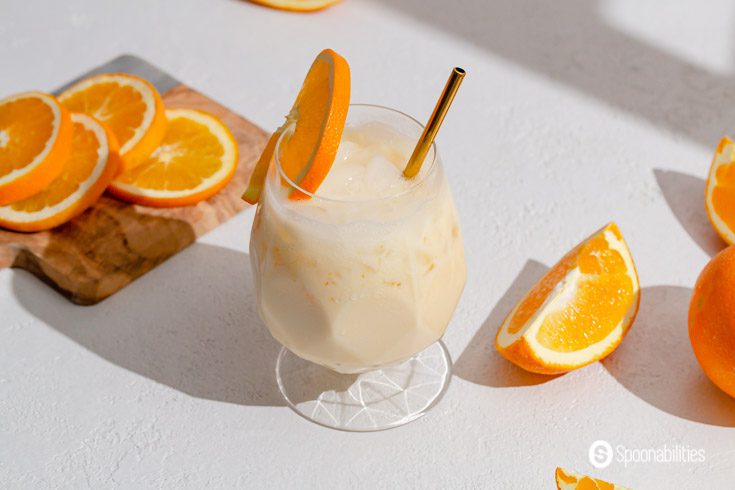 Can Morir Soñando be Vegan or Sugar-free?
You can make this Dominican drink with all types of milk, even plant-based milk; and you can also make it sugar-free.
Vegan Morir Soñando: For a vegan version, use chilled unsweetened evaporated coconut milk, or almond milk.
Diabetic / Sugar-free Morir Soñando: For a sugar-free version, use unsweetened evaporated coconut milk, and instead of sugar use Splenda. When using Splenda, add it at the end in small amounts until you reach your desired taste.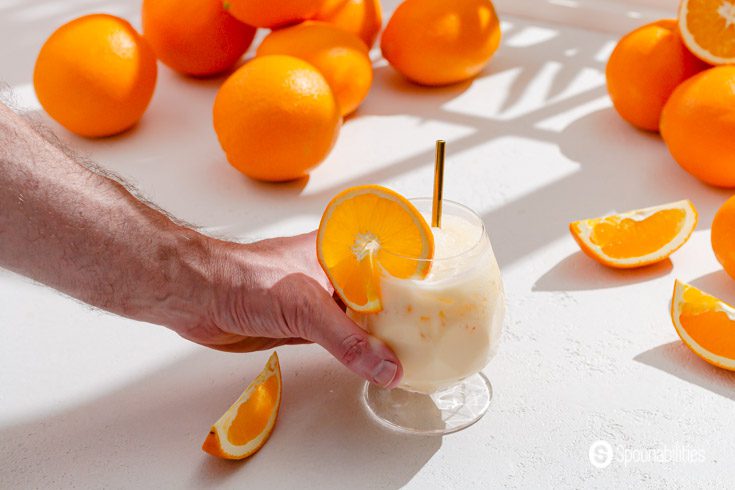 Are there other Morir Sonando versions?
There's more good news. For different varieties, you can substitute the orange juice with lime juice, tangerine juice, blood orange juice, or any combination of them, with exciting results! You can even experiment with other juices like passion fruit. Together with swapping out different milk, there are so many variations to try.
Now on to today's Morir Sonando recipe. When you make it, and we hope you do, share your photos on social media and tag @Spoonabilities on Instagram or add a photo to this Pin. That way we see it!
Oh, and remember to leave a comment below!
Carlos Leo
Your Recipe Concierge!
Print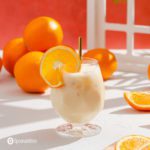 Morir Soñando Recipe
---
Author:

Carlos Leo

Total Time:

15 minutes

Yield:

5

1

x
Description
Morir Sonando is a recipe that is easy to make. This refreshing milk and orange juice drink calls for only a few ingredients, and they're all readily available. Learn the critical step to prevent the milk from curdling when combined with the orange juice.
If you like this recipe, why not join our newsletter list.
---
3

cups

chilled evaporated milk

3 Tablespoons

sugar

1 ½

cups

chilled, freshly squeezed, no-pulp orange juice

½ teaspoon

(optional) vanilla paste

2 ½

cups

of crushed ice
Garnish: 1 halfway cut orange slice
---
Instructions
Pour the evaporated milk, sugar, and vanilla paste into a pitcher.
Stir until well combined and the sugar is dissolved.
Add ice cubes and then the orange juice. Stir until combined and slightly frothy.
Serve in tumblers filled with ice.
Garnish with an orange slice and serve immediately. Enjoy!
Notes
All the ingredients must be cold
You must combine the ingredients in the correct order. Follow the recipe instructions.
For best result use freshly squeezed orange juice.
Vegan version: Use chilled unsweetened evaporated coconut milk. Below you will find a link to a great option on amazon.
For diabetic/sugar-free version: Use unsweetened evaporated coconut milk, and instead of sugar use Splenda. When using Splenda, add it at the end in small amounts until you reach your desired taste.
Prep Time:

15 minutes

Category:

Drinks

Method:

Mixing

Cuisine:

Dominican, Latino
Keywords: juice and milk drinks, drinks with orange juice, summer drink, Dominican recipes, recetas dominicanas, pitcher recipe, big batch juice
Recipe Card powered by
Suggested Ingredients & Equipment
Links that open in another site, i.e. Amazon, may be affiliate links where at no additional cost to you, as an Amazon Associate we may earn from qualifying purchases, should you decide to purchase the item. Read our Disclosure Policy.
Interested in more Dominican Recipes?
Here are a few related Dominican recipe ideas you might enjoy: