Your charcuterie board shopping list can incorporate multiple food ideas. Without too much effort, you can create an easy charcuterie board that's fit for almost any occasion you have in mind. For the best results, you should prepare your charcuterie board shopping list carefully. It will ensure that your ideas can be realized and the appetizer is delightful for your guests.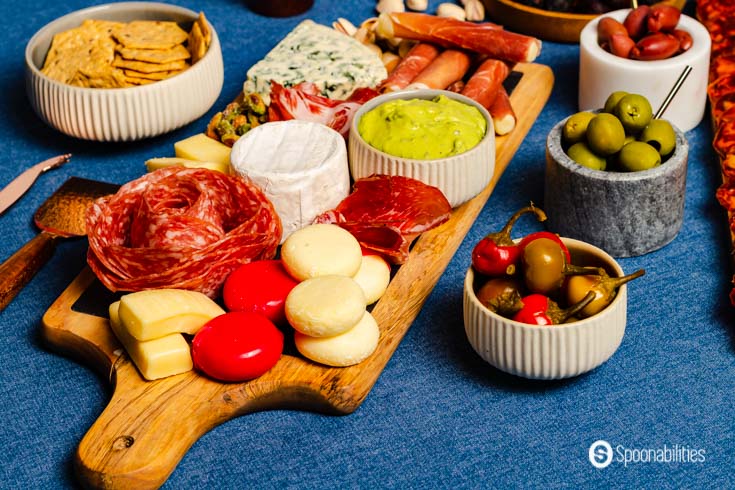 Charcuterie Boards and Platters
The term "charcuterie" initially came into existence during the 15th century in France. At that time, people in France used all the meat portions so that they could minimize waste. Modern charcuterie boards consist of a wide and delicious selection of food items such as cheeses, cured meats, crackers, and fruits. The wide variety of arrangements available also makes the charcuterie board one of the most popular appetizers around the world today.
When you are planning your board, you can search the Internet for options, or check out these charcuterie board ideas from Spoonabilities. Ideas can be found on Pinterest as well as other online forums and websites. Based on your research, you can shortlist a few ideas based on:
the most inspiring color palates for you
fun products or produce that you find healthy, colorful, and different
the shapes and colors that inspire you
your style (for instance whimsical or elegant)
Preparing Your Charcuterie Board Shopping List
After you shortlist some ideas for your easy charcuterie board, you'll probably need to shop for a few items. Here are some of the important food categories to consider when you are trying to prepare a charcuterie board.
Meat
Meat is the main item and the charcuterie portion of your board. Plan for roughly four to six meat slices for each guest.
Cheese
When choosing cheese, don't compromise with the colors, textures, and flavors. Include soft and hard cheeses, sharp and mild cheeses. It will all go into making your board more colorful and inviting. For portions, one to two ounces of cheese per person should be about right.
Produce
The produce part of the charcuterie board consists of vegetables and fruits. You can again go for more colorful options. You can also add both dried and fresh fruits. Both offer a different taste experience and offer guests more potential combinations they can enjoy building for themselves.
Savory and Pickled Bites
To add flavor contrast and make your charcuterie board even more delicious, add pickles, pickled vegetables, olives, and nuts.
Dips and Sauces
Dips and sauces can tie together the theme of your board better than almost any other ingredient. Having a Mexican-themed party? Try a spicy chipotle sauce. Going with a Greek theme? How about a delicious fig marmalade to spread on crackers or toasts?
Crackers and Crostini
There are dozens of options for crackers, from buttery rounds to whole wheat squares to herbed biscuits. Alternatively, you can offer crostini as a vehicle for appetizer ingredients. Crostini is just a fancy way of saying "small toasts," though if you are making them rather than buying them, there is a process for that. If you've had bruschetta, you've had crostini.
Garnishes
Garnishing will not only enhance the flavors of your board ingredients but also improve its style and color. Consider options like honey drizzle, candied fruits, and fresh herbs.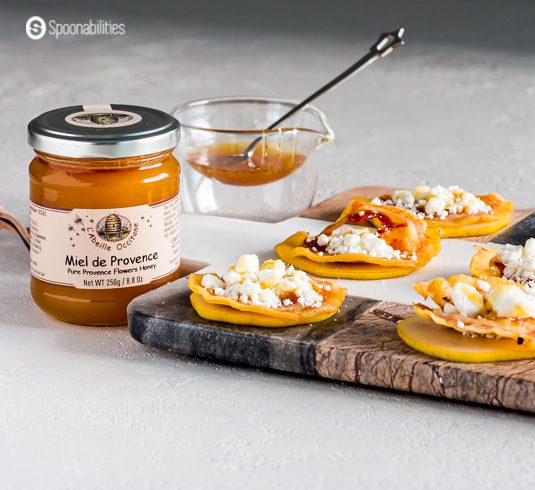 Unique Charcuterie Boards
Want to give your guests a really new appetizer experience at your party? Try different ideas like a hot cocoa board, pancake board, or other themed or ethnic ingredient boards like a Mediterranean mezze platter or a vegan appetizer board. Your charcuterie board shopping list will depend on the type of board you are trying to prepare.
Charcuterie Board Shopping List Costs
Various kinds of charcuterie boards may require different amounts of expenditure. However, an expenditure of around $50 will help you prepare a traditional and delicious charcuterie board with all the delicacies and quality ingredients. Out of the items mentioned above, cheese would be the most expensive food item in your shopping list. The cost of cheese today may lie somewhere between $3 to $8 for each block. The actual cost will depend on the quality and the variety of cheese that you purchase.
Like this shopping list so far? Be first to know when new content is released!

Other Essentials of a Charcuterie Board
If you are preparing a charcuterie board for the first time, you may need to add a few essentials to your charcuterie board shopping list.
The Charcuterie Board Itself
You will need a charcuterie board, which is usually a wooden or stone board that sets the vibe or theme of your appetizer selection. If this is your first board, try going with something neutral that's good for all kinds of occasions. You can always get more adventurous as you become more comfortable with theming your boards.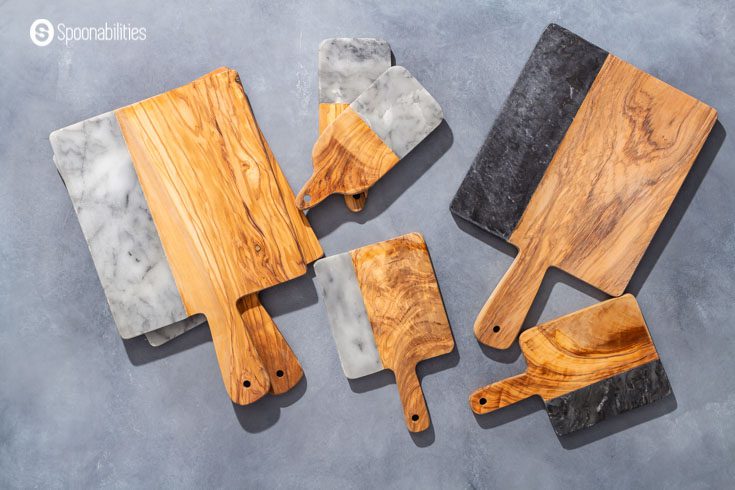 Small Bowls
The condiment holders or small bowls add more variety to your charcuterie board and prevent leakage of dips, sauces, or liquid from pickles or olives. You can use the bowls for serving jam, honey, and other dips.
Cheese Knives
Make sure to have a cheese knife set that could include a chisel knife, blade knife, narrow plane knife, and a small spade knife. At a minimum, you should have one knife for each block of cheese. These knives can be used for cutting and slicing all kinds of cheese varieties.
Build Your Charcuterie Board!
You can create any type of appetizer board you like when your charcuterie board shopping list includes all the food items and the other essentials listed above. Putting in just a little time and effort can allow you to create a colorful and delicious easy charcuterie board that's memorable for your guests and family members.
Spoonabilities Guides to Charcuterie Boards