Honey Labneh Ice Cream is a simple and very straight-forward recipe with just a few ingredients. Inspired by Middle Eastern flavors and made with Leatherwood Honey from Pacific Resources Intl., this frozen yogurt style ice cream has the perfect balance of sweetness, smoothness, creaminess, and tanginess.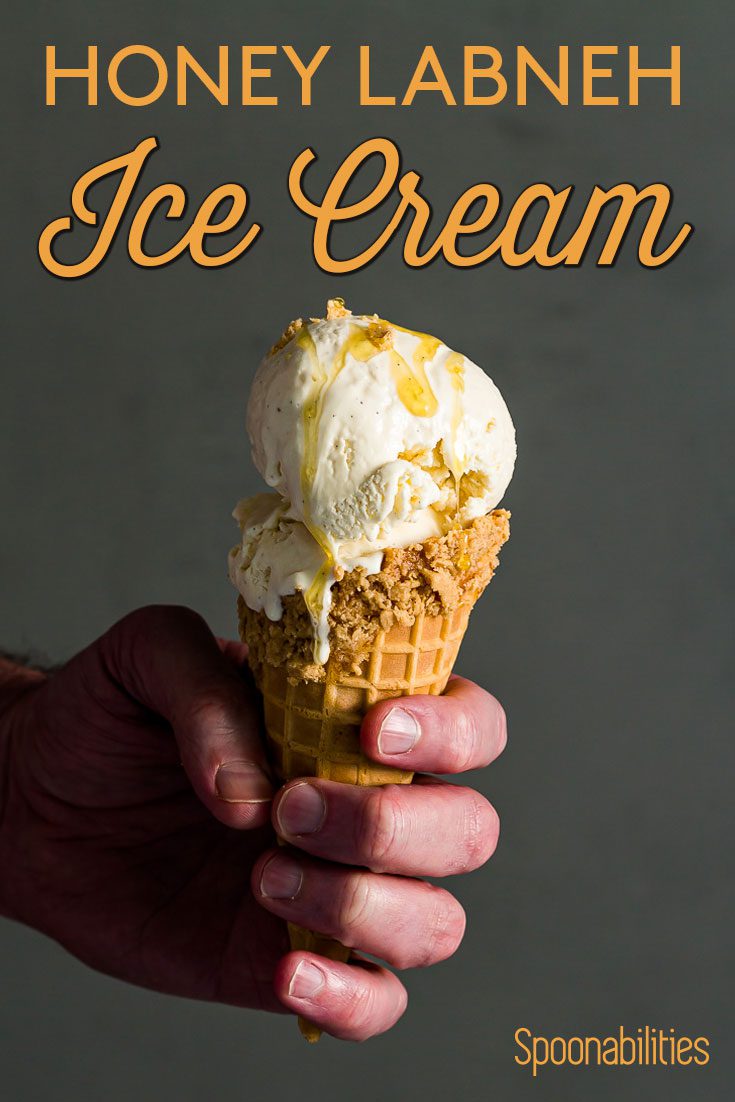 Recipe post may contain affiliate links. Read our Disclosure Policy
Hello my friends. This week's ice cream recipe has one of the most unique flavors. You'll get a bit of tanginess from the Labneh cheese, tones of lemon zest and vanilla, and the distinct flavor of the Leatherwood Honey. Honey Labneh Ice Cream is simple and very straight-forward with just a few ingredients. This ice cream recipe has the perfect balance of sweetness, smoothness, creaminess, and tanginess, all with a velvety texture. Honey Labneh Ice Cream is a frozen yogurt style ice cream inspired by Middle Eastern flavors.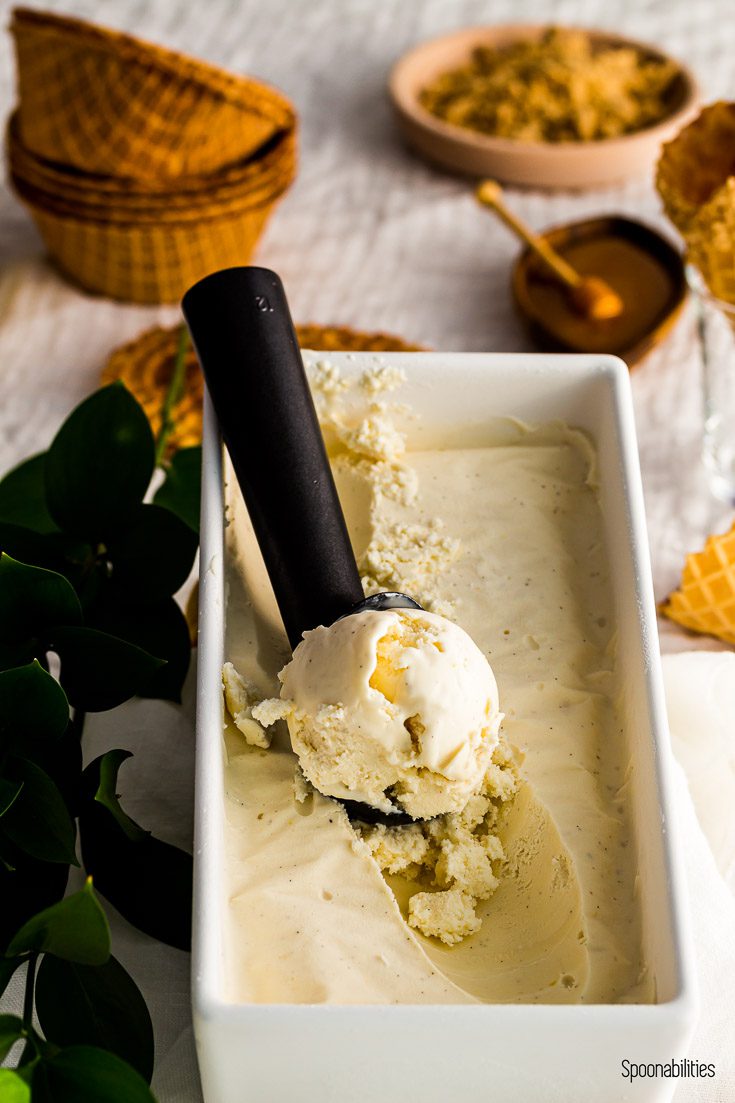 For this honey labneh ice cream, I partnered with Pacific Resources International. They import honeys from New Zealand & Australia including some honeys varieties like:
Manuka 5+,
Manuka Honey Blend,
Multiflora,
Blue Borage,
Leatherwood.
Manuka Honey has gained popularity as a superfood because of its antibacterial properties and is even being used in hospitals to treat wounds. Here is David Noll, CEO of Pacific Resources International, telling KTLA why he introduced Manuka Honey from New Zealand to the US 30 years ago: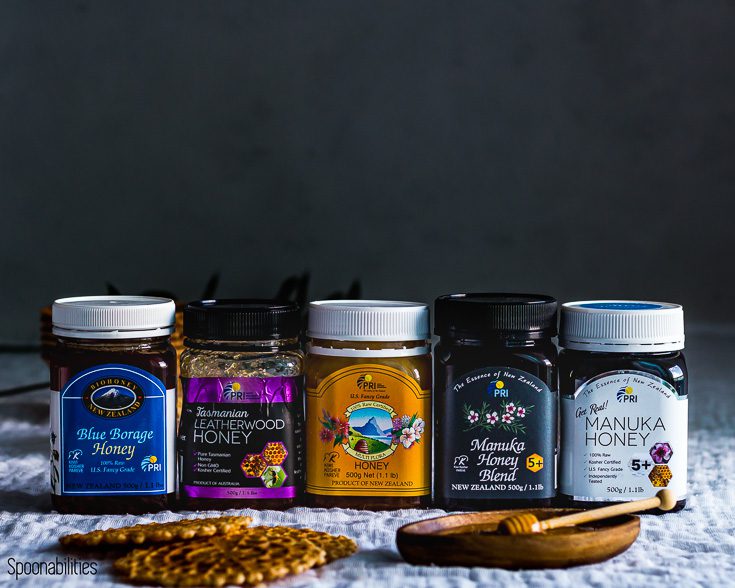 I tried and enjoyed all of them, and on Instagram I already posted some recipes I've made with the honey like:
And in just a few days, I will have a healthy-ish cocktail to post.
Like this recipe so far? Be the first to know when we release new ones!
My Past Experience with New Zealand
When I was approached by Pacific Resources, I was really excited to work with them because I'm a huge fan of anything that comes from New Zealand. I truly love this country. I visited New Zealand almost twenty years ago when I was working for the New Zealand Milk company in Dominican Republic called Fonterra with their brand "Anchor." I visited New Zealand because I won their "Best Salesman of the Year" award, and was given an all expenses paid 10-day trip to visit New Zealand. During that visit I experienced the beauty of this country; real clean fresh natural air, lush green lands, and learned all about their milk production and history. I also learned a lot about their culture, met a lot of wonderful people, and I saw the most stunning views that I have ever seen. NZ is truly a magnificent country and if you have the opportunity to go, I highly recommend it because it's the experience of a lifetime.
During my trip to NZ, I visited the north island cities of Auckland, Hamilton, Rotorua, New Plymouth and Wellington, and then from the South Island to Queenstown, then we drove by Mt. Cook National Park, and then to Christchurch. In Queenstown, for the first time ever, I did a bungee jump at the Kawarau Bridge which was 43 meters (141 feet) high above the river. At the bottom of the jump with my feet in the air, I touched the water! I was super excited and had a super high adrenaline rush. With my great luck, they were supposed to record a video but the video didn't record. "Unfortunately," they told me that I needed to jump again. So I jumped twice! I was trying to find the video to show you now, but I couldn't find it☹. I have so many memories about my trip to NZ but I won't bother you with them all. Let's (bungee) jump back to the honey labneh ice cream recipe.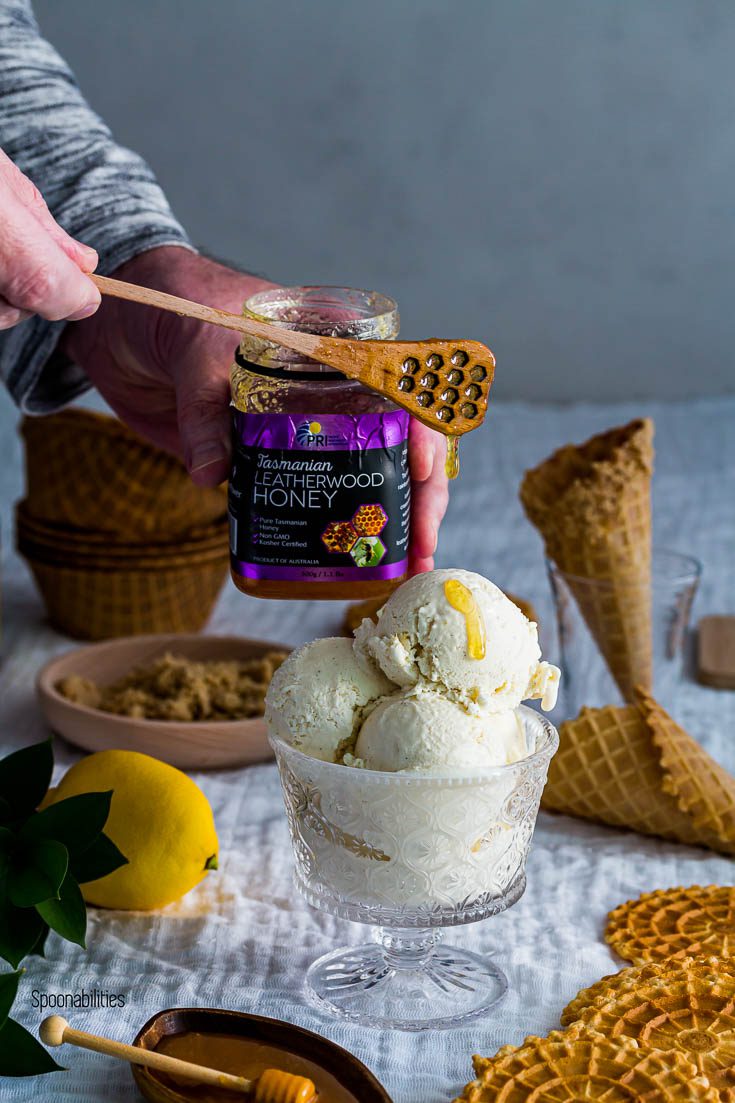 Steps to Make Homemade Honey Labneh Ice Cream
This ice cream is the easiest ice cream compared to all the other ice cream recipes I have been making this summer.
Ice cream base: The ice cream base contains only two ingredients: Labneh cheese and heavy cream. You mix both ingredients in a mixing bowl until is well combined. If you cannot find Labneh cheese, you can make homemade Labneh with Greek yogurt and cheesecloth. Place the cheesecloth in a colander on top of a container and add the Greek yogurt. Try to squeeze as much liquid out as you can. Then you can leave it in the refrigerator for 24 hours. This is how I make it.
Ice cream flavoring: We use three ingredients to give flavor to the Labneh Ice Cream: lemon zest, vanilla bean paste, and Leatherwood Honey. The three ingredients add a subtle but unique flavor, and help to reduce the tanginess of the yogurt cheese. Honey is a very important element for the flavoring of this ice cream because depending on the kind of honey that you use, the ice cream will pick up the distinct flavor of the honey.
Toppings: Because this ice cream has Middle Eastern influences, I'm using sesame halva and honey to accentuate the honey flavor.
Sesame Halva as a Honey Labneh Ice Cream Topping
I crumbled up some halva and sprinkled it on top of the honey labneh ice cream. Sesame halva is a very popular sweet treat from the Balkans, Poland, Middle East region, and other areas surrounding the Mediterranean Sea. The primary ingredients in this confection are sesame butter or paste (tahini), and sugar, glucose or honey. I also added more Leatherwood Honey as a topping to the ice cream.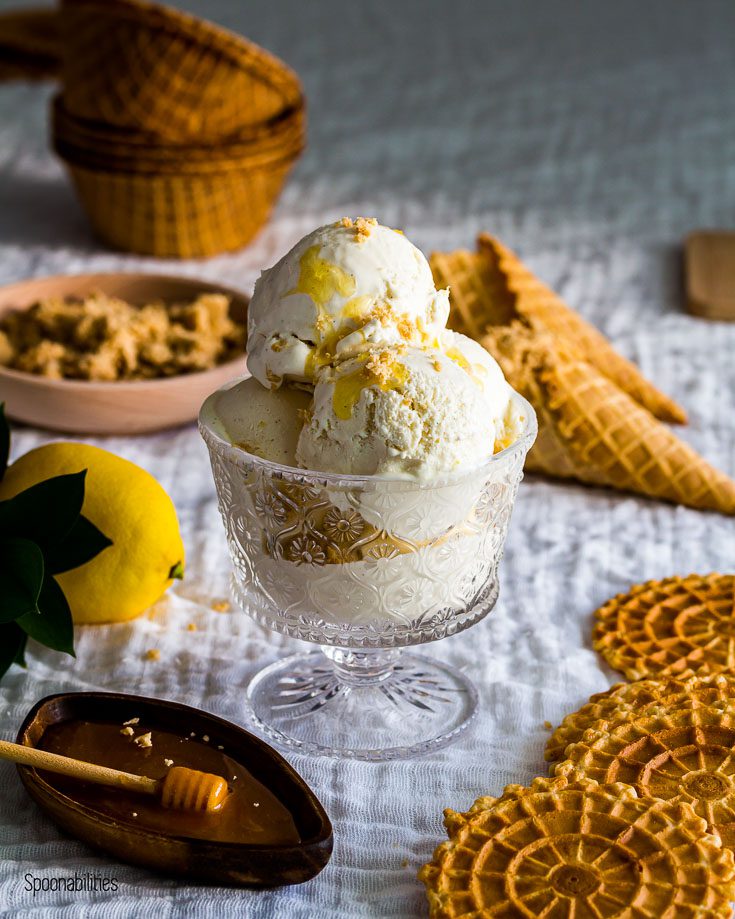 About Leatherwood Trees and Honey
Australian Leatherwood Honey comes from the island of Tasmania. The leatherwood tree is unique to the rainforest regions of the island's west coast, and interestingly they don't start flowering until they are 80 - 100 years old.
Leatherwood (Eucryphia lucida) is a cool temperate rainforest tree that produces masses of white, showy flowers with a sweet scent and considerable nectar. The name is likely in reference to the leather colored sheath that covers young leaves and petals and to the toughness of the wood.
Leatherwood honey has a smooth, creamy texture, and a spicy, buttery taste with tones of citrus and white flowers. With its unique aroma and rich, full-bodied flavor, leatherwood honey is valued by connoisseurs as one of the world's finest honeys. It possesses a fragrance like no other, and a taste which no adjectives can adequately describe.
Ice Cream Recipes to help end the hot summer on a refreshing note
Some of these ice cream recipes are semi-homemade using store-bought vanilla ice cream and adding flavor with jam, fruit spread, preserve, and even chutney. Another is a vegan ice cream popsicle recipe using coconut cream. Some of these recipes use a homemade ice cream base. Have fun exploring through these ice cream recipes, and also check out this special post about 3 Fun & Tasty Ice Cream Toppings.
I hope you get to make this summer treat of Honey Labneh Ice Cream with Leatherwood Honey, or one of the above recipes. Drop me a comment below with what you think about this recipe, and let me know if you are willing to give it a try. It's easy, so you can do it. When you share this recipe with your social media friends, tag us @spoonabilities on Instagram and use the hashtag #Spoonabilities. Thank you.
Wishing your Tasty Happenings,
Carlos Leo
Your Recipe Concierge!
Print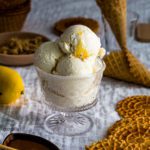 Honey Labneh Ice Cream with Leatherwood Honey
---
Author:

Carlos Leo

Total Time:

31 minutes

Yield:

8

serving

1

x
Description
Honey Labneh Ice Cream is an easy recipe with just a few ingredients. Inspired by Middle Eastern flavors and made with Leatherwood Honey, this frozen yogurt style ice cream has the perfect balance of sweetness, smoothness, creaminess, and tanginess.
If you like this recipe, why not be part of our newsletter community
---
---
Instructions
Chill the bowl of your ice cream maker overnight.
In a large mixing bowl add the labneh cheese, heavy cream, Leatherwood honey, vanilla paste, and lemon zest. Whisk until is well combined.
Add the mixture to your ice cream maker bowl, and set the ice cream maker according to the manufacturer instructions. Churn for about 23-25 minutes.
Remove the Honey Labneh Ice Cream into a freezer friendly container.
Cover with parchment paper, pressing it to the surface of the ice cream so it adheres. Then cover with a lid. It's okay if the parchment hangs over the rim. Store it in the coldest part of your freezer (farthest from the door) until firm - at least 6 hours. It will keep for up to 3 months.
Serve in an ice cream cup or in a waffle cone with crumbled halva and drizzle with more Leatherwood honey
Notes
The nutrition info does not include the toppings
Vitamin A 8%, Vitamin C 2%, Calcium 8%, Iron 1%, Vitamin D 10%, Vitamin B12 8%, Vitamin E 1%, Vitamin K 1%
Prep Time:

25 minutes

Category:

Dessert

Cuisine:

Middle East
Nutrition
Serving Size:

1 cup

Calories:

246

Sugar:

26.5 g

Sodium:

29.3 mg

Fat:

13.6 g

Carbohydrates:

26.6 g

Protein:

6.1 g

Cholesterol:

41 mg
Recipe Card powered by
Available via these Amazon links:
Disclaimer: Links that open in another site, i.e. Amazon, may be affiliate links where at no additional cost to you, we may receive a small commission should you decide to purchase the item. Read our Disclosure Policy