This year in celebration of the Cinco de Mayo holiday, we are sharing our best Mexican food recipes including some TexMex recipes. If you don't know what Cinco de Mayo is, it translates to "fifth of May," which is a Mexican holiday to commemorate the Mexican Army's surprising victory over the French army at the Battle of Puebla on May 5, 1862. Contrary to popular belief, it is not Mexico's Independence Day.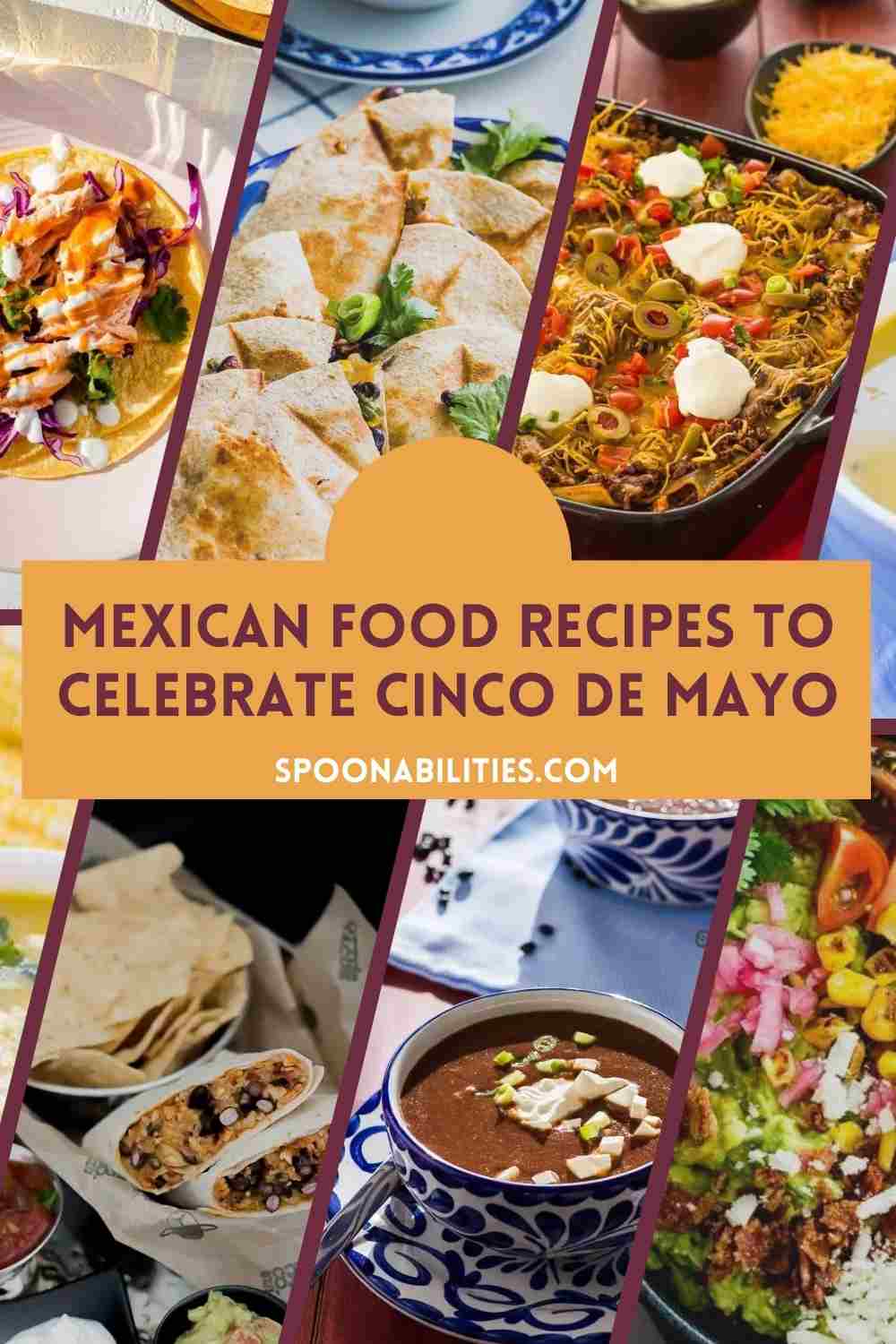 Typical Mexican Food Ingredients
Mexican cuisine is known for its bold and vibrant flavors, as well as its diverse use of ingredients. Some common elements of Mexican food include:
Tortillas: A staple in Mexican cuisine, tortillas can be made from corn or flour and are used in a variety of dishes, such as tacos, enchiladas, and burritos.
Beans: Black, pinto, and refried beans are commonly used in Mexican food. They can be served as a side dish or used as a filling in burritos and tacos.
Chilies: Mexican cuisine is known for its use of chilies, including jalapeño, serrano, and poblano, which can add heat and flavor to dishes.
Tomatoes: Tomatoes are commonly used in many Mexican dishes, such as salsa, guacamole, and pico de gallo.
Cilantro: Cilantro is a herb that is used to add flavor and freshness to dishes.
Lime: Lime is often used in Mexican cuisine to add acidity and brightness to dishes. It is commonly used in dishes such as ceviche and guacamole, and don't forget margaritas!
Avocado: Avocado is a key ingredient in guacamole, a popular Mexican dish. It is also used in other dishes such as salads and tacos.
Cheese: Cheese is commonly used in Mexican cuisine, with varieties such as queso fresco, cotija, and Oaxaca being popular choices.
Meat: Beef, chicken, and pork are found in dishes such as carne asada, tacos al pastor, and carnitas.
Rice: Rice is often served as a side dish in Mexican cuisine and can be flavored with ingredients such as tomatoes and cilantro.
Mexican Food Recipes Spoonabilities-style
Thank you for celebrating Cinco de Mayo with us. We hope you get a chance to get out and celebrate with family and friends, and make some of these Mexican food recipes. If you need some time to prepare, why not pin this recipe for later.
And if you like this kind of content, let us know! Also check out our other seasonal and holiday recipes section.
Viva Mexico!
Carlos & Geoffrey
Your Recipe Concierges