This year in celebration of the Cinco de Mayo holiday, we are sharing our best Mexican food recipes including some TexMex recipes. If you don't know what Cinco de Mayo is, it translates to "fifth of May," which is a Mexican holiday to commemorate the Mexican Army's surprising victory over the French army at the Battle of Puebla on May 5, 1862. Contrary to popular belief, it is not Mexico's Independence Day.
On to the recipes...
This Mexican Lasagna recipe is meaty, cheesy, spicy, and easy to make for Cinco De Mayo or any Mexican themed party. Roasted Red Pepper Salsa along with another secret ingredient make this a delicious crowd pleaser.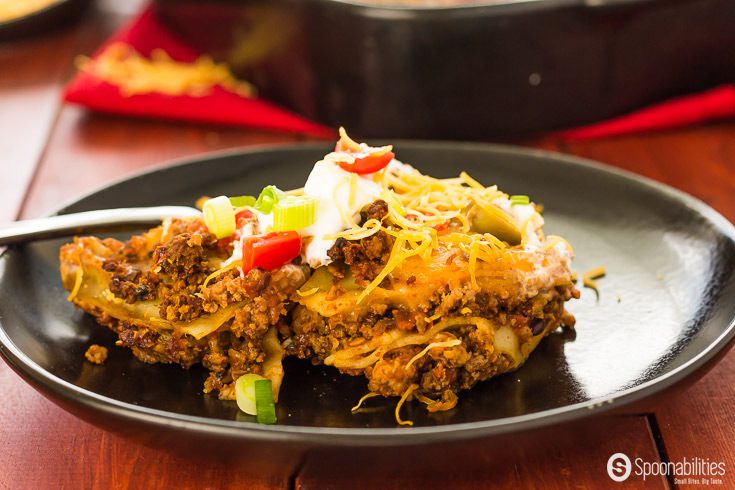 Learn how to make the best guacamole recipe, how to keep guacamole from turning brown, and how to pick the perfect avocado. This Mexican food recipe is easy & quick to make using ingredients like ripe avocado, lime, cilantro, jalapeño, ground coriander, ground cumin, sea salt, bacon, charred corn and cotija cheese.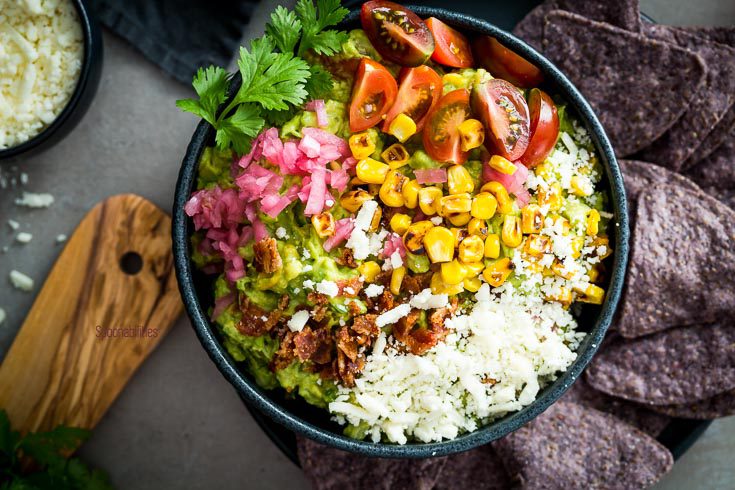 Juicy and tender grilled Skirt Steak Tacos, also known as carne asada tacos, is the best taco recipe ever. Topped with avocado, cilantro, queso fresco, & sour cream, the skirt steak is marinated in jalapeño, lime, cilantro, garlic, cumin, salt & pepper, and olive oil. Perfect for Cinco de Mayo, Taco Tuesdays, or any day of the year.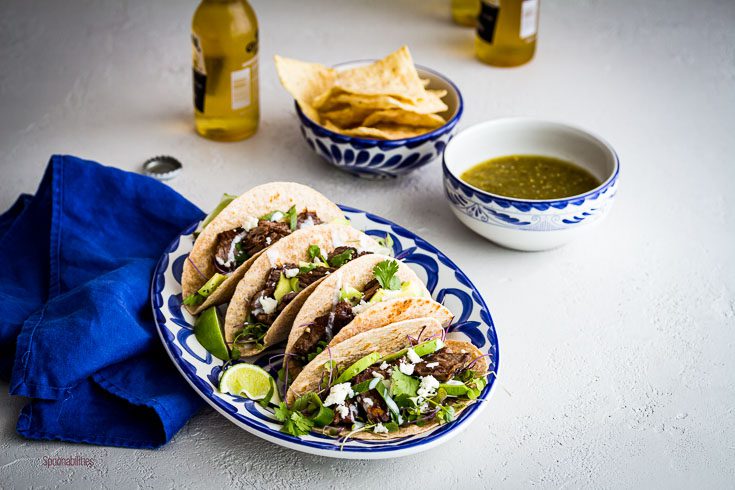 A delicious, fresh, spicy and creamy Hatch Green Chile Soup is the perfect addition to your spring or summer menu. This soup has fresh summer corn, coconut milk, cilantro lime grilled shrimp, and we added some additional flavors.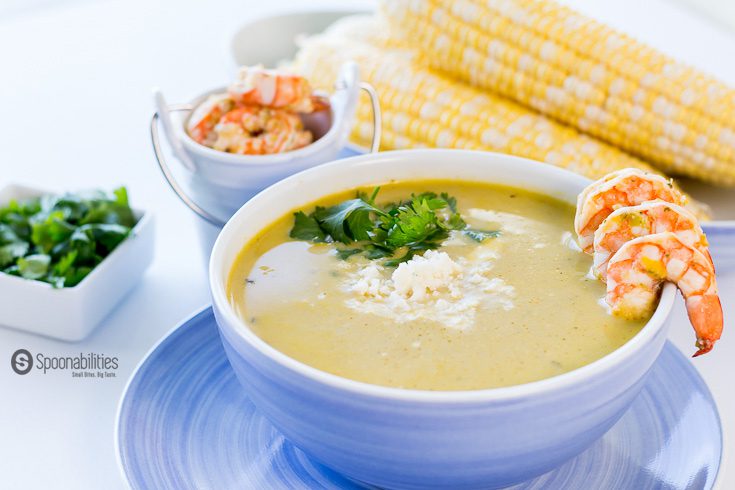 Pork Carnitas slowly cooked in Roasted Pineapple Habanero Sauce until tender. Use as a filling for tacos, burritos, tortas and tamales. Pork Carnitas is perfect for a Mexican themed dinner or easy taco night at home. Mexican Slow Cooker Pulled Pork. Great and fun alternative to hamburgers.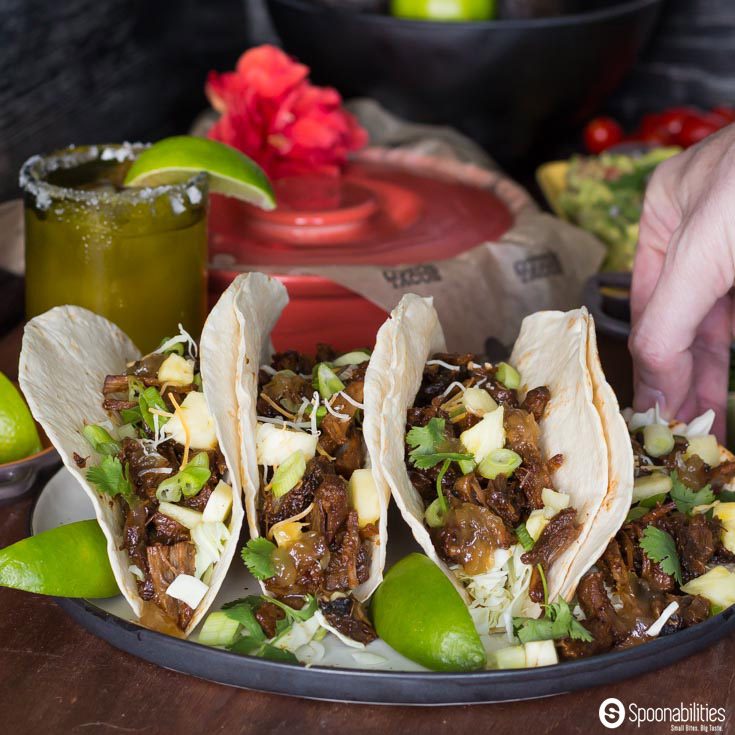 Fiesta Roasted Red Pepper Dip is an easy 1-2-3 five minute Mexican food recipes. Quick and easy appetizers/starters, dip & Spread. Basic/Easy to follow, Fast, Make Ahead, Vegetarian. Made with Roasted Red Pepper Salsa, cheese and spices.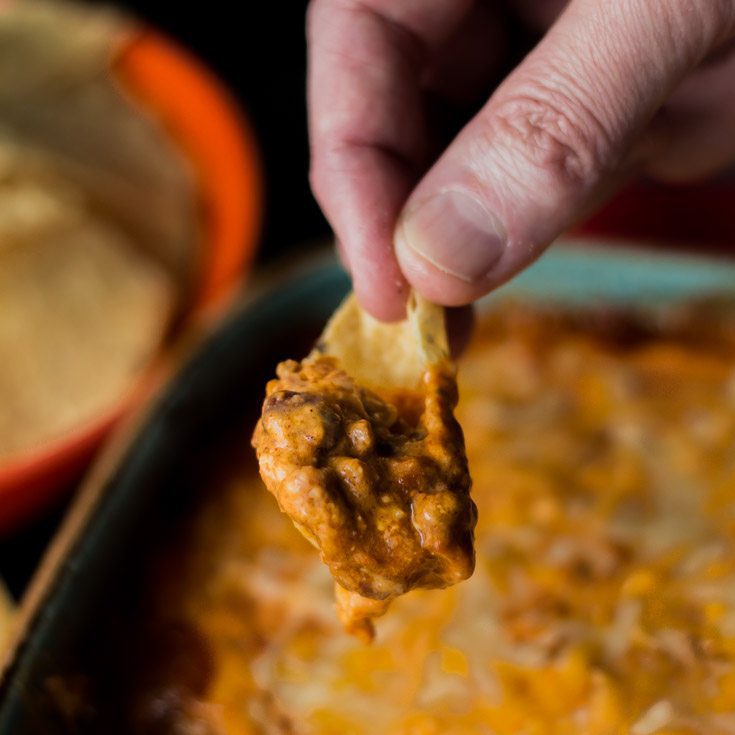 Who's up for some hearty Instant Pot Short Rib Tacos? With a crisp and refreshing slaw and a thrilling tequila sauce, you've got yourself quite a meal. It gets better: we're letting the pressure cooker do all the hard work to make one of these Mexican food recipes!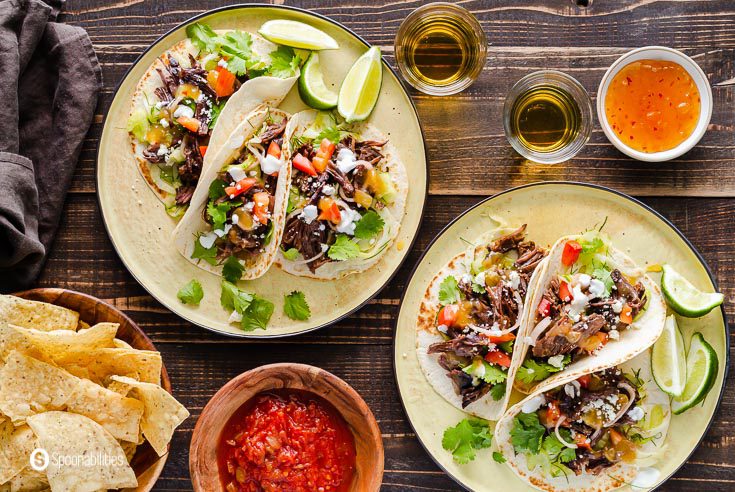 Southwestern Chicken Wraps is a Mexican-American recipe made with L'Epicurien Pesto Rosso for Bruschetta for a fast and easy lunch. You can make this in under 30 minutes.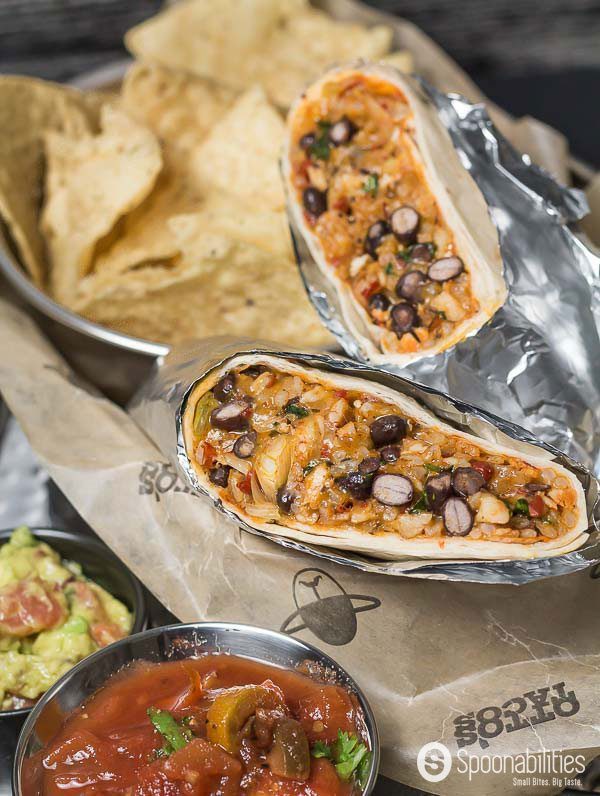 Black Bean Soup Recipe made in 10 minutes with Roasted Red Pepper Salsa & only 5 other ingredients. Soup is vegan, vegetarian & full of flavor. Easy 1-2-3 Mexican food recipe.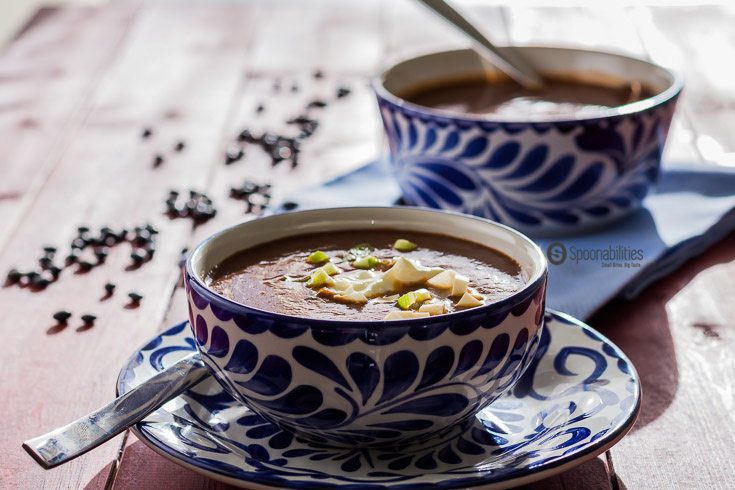 Veggie Quesadillas are packed with Mexican southwest flavors. These vegetarian quesadillas are stuffed with seasoned skillet-charred corn & zucchini, black beans and Monterrey jack cheese. Then top with scallions, cilantro, and Cherry Tomato-Avocado Salsa, or any of your favorite Mexican food garnishes.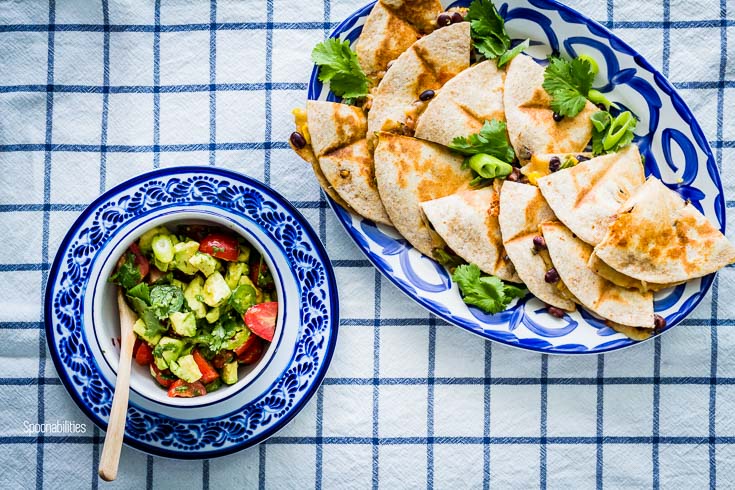 Mouth watering, fall-off-the-bone BBQ Short Ribs. They become sweet, smokey & tender after been braised for hours in Spicy BBQ Sauce, Belgium beer, and other spices. This barbecue recipe is the best comfort food to enjoy with friends during the summer.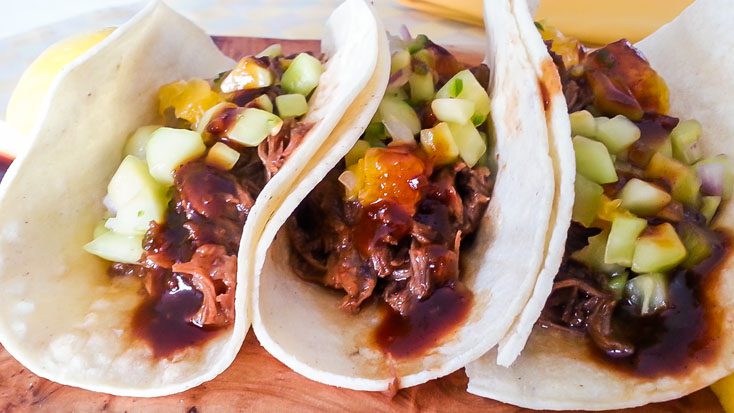 Tacos are fantastic all-year-round. They're easy to put together, pleasing, colorful, and satisfying. Tacos are the best quick lunch, light dinner, and midnight crave-quenchers. These 15-minute air fryer salmon tacos with spicy chipotle sauce are a great example of that, and they're just fabulous! Come on in and see how they're done.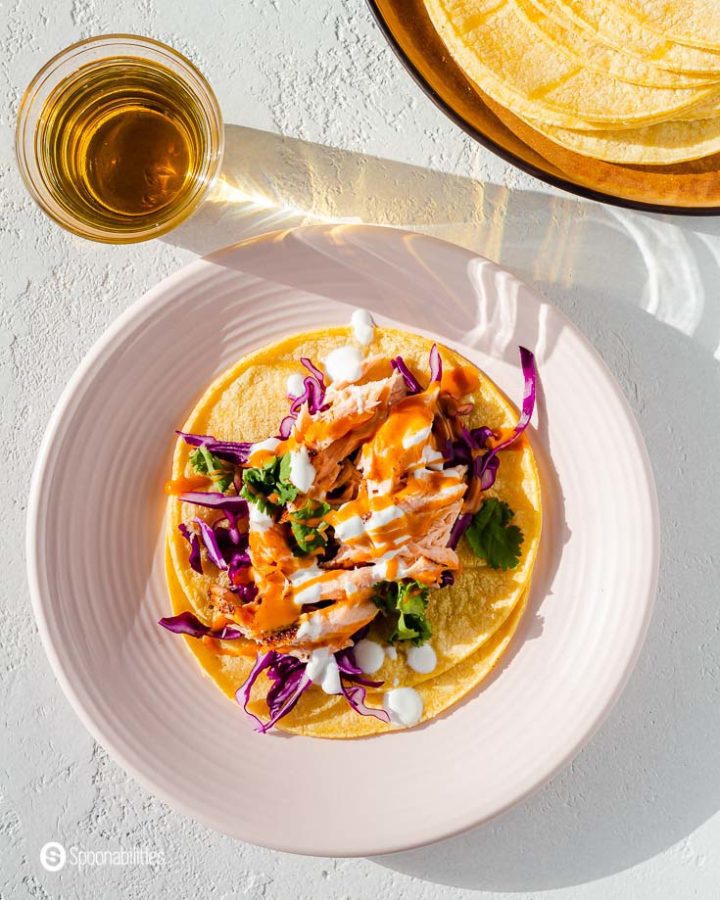 Thank you for celebrating Cinco de Mayo with us. We hope you get a chance to get out and celebrate with family and friends, and make some of these Mexican food recipes.
Viva Mexico!
Carlos & Geoffrey
Your Recipe Concierges