We've waited all year to share our sweet pumpkin spice recipes with you. Now that summer has come and gone, we are excited to welcome the festivities and flavors of the fall season. What better way to celebrate than sharing our favorite fall-inspired recipes that include flavors like pumpkin, apple, caramel, pear, and other autumn flavors.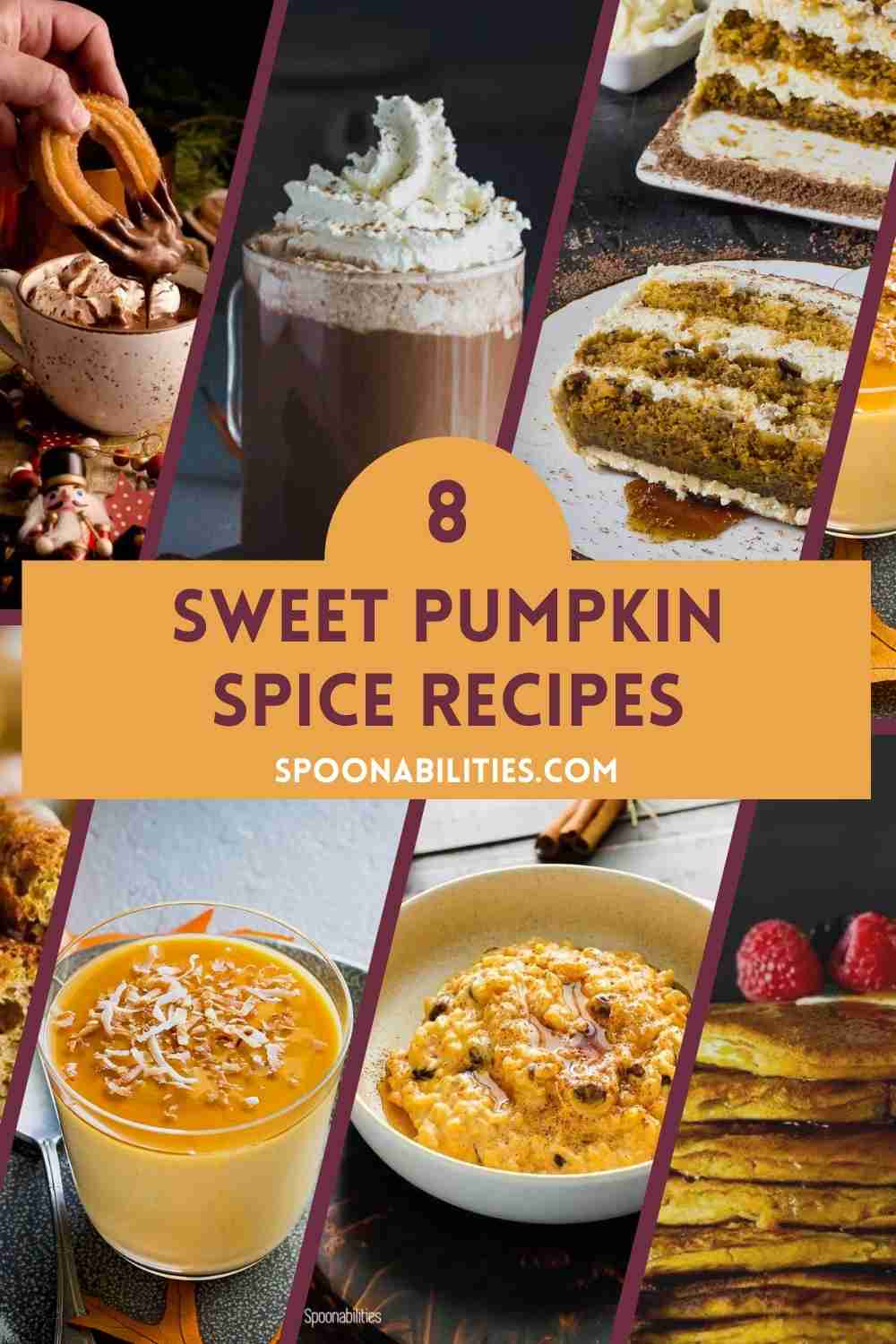 Like most (some?) people, we're obsessed with everything and anything pumpkin! So we're starting with our most popular sweet pumpkin spice recipes just in time for pumpkin season. Dessert comes first, right? Enjoy!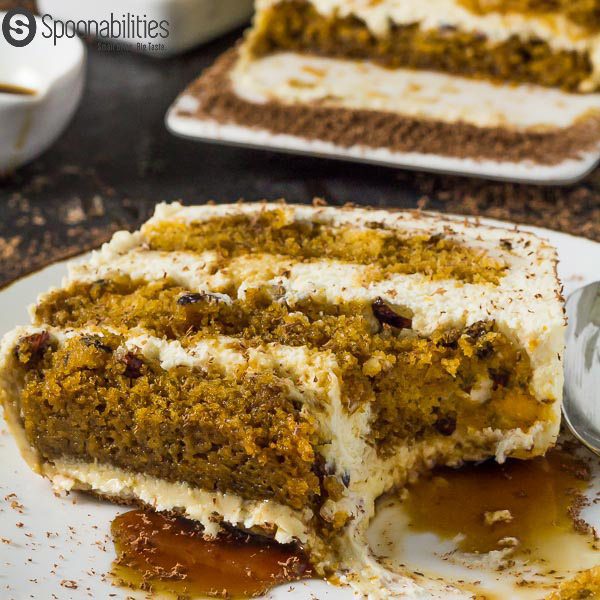 Pumpkin Tiramisu Cake with Coffee-Maple Mascarpone Cream
This airy and fluffy cake is not only the most popular of our sweet pumpkin spice recipes, it's also our most popular dessert recipe to date.
If you love tiramisu, we also made a Pistachio Tiramisu Cake.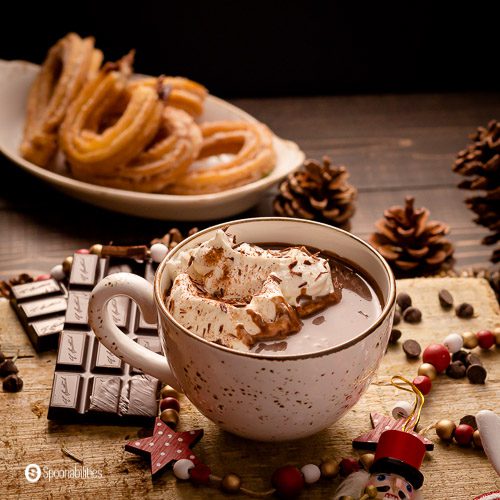 Spiced Spanish Hot Chocolate
Super rich, thick, and decadent authentic Spanish Hot Chocolate.
Ok, we lied because there isn't pumpkin in this recipe. But it's an excellent hot drink to go will all your Pumpkin Season recipes, right? If that's not tempting enough, you must try it with sugary CHURROS. Yes! I made Churros too!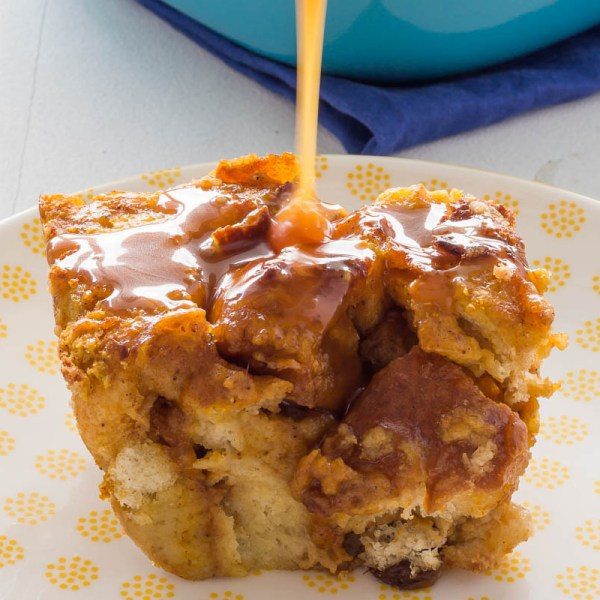 Pumpkin Bread Pudding with Caramel Sauce
This Pumpkin Bread Pudding is the ultimate recipe card in your box of sweet pumpkin spice recipes, and the perfect way to celebrate Pumpkin Season! Top the pudding with either Salted Caramel Sauce or Cinnamon-infused Vermont Maple Syrup … or BOTH!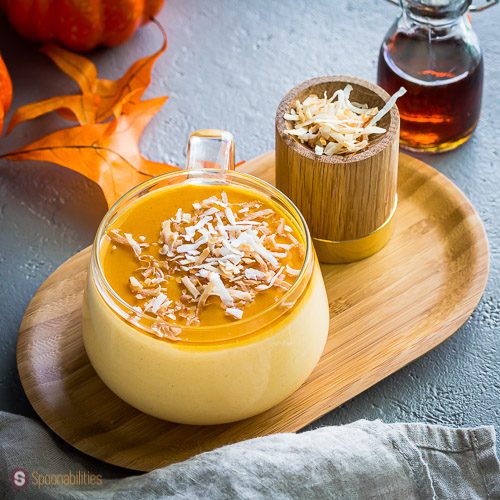 Pumpkin Coconut Panna Cotta with Cinnamon Maple Syrup
It sounds fancy and complicated to make. Yes, it is so fancy, but it's a quick pumpkin spice dessert that you can "throw together" with just a few ingredients. Panna Cotta is creamy, smooth, light, requires no baking, and is so easy to make. You will impress your guests for sure. They will think that you purchased this dessert from a restaurant.
Spiced Pumpkin Pancakes with Vermont Maple Syrup
Surprise your partner with a breakfast of Dominican coffee; Prosecco with orange juice; and light and fluffy Spiced Pumpkin Pancakes with some fresh blackberries & raspberries. Pure heaven!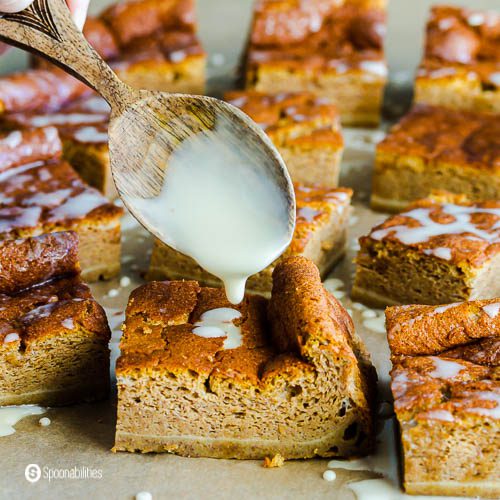 Pumpkin Magic Cake with Vermont Maple Syrup Glaze
If you are looking to bring one of your sweet pumpkin spice recipes to your next Thanksgiving dinner or holiday party this Fall, this is a great option. This cake is so moist and sweet yet not too sweet.
Pumpkin Magic Cake reminds me a lot of a Dominican dessert called Pan De Batata (or sweet potato cake).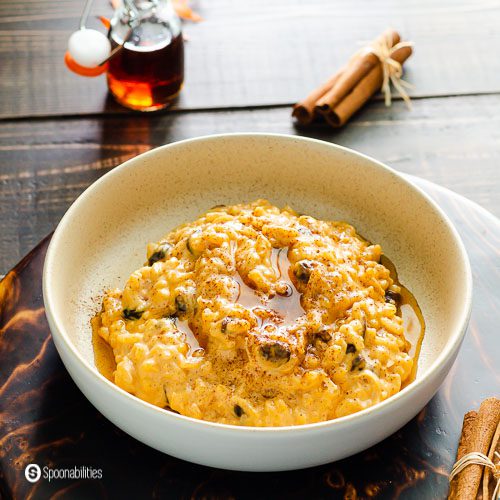 Pumpkin Rice Pudding with Coconut Milk & Maple Syrup
You will LOVE this Pumpkin Rice Pudding recipe with coconut milk & Vermont Maple Syrup for a delicious breakfast or dessert. It is packed with the season's flavors: pumpkin, cardamom, cinnamon, and toasted coconut flakes.
We hope you enjoyed these recipes. Let us know which one you plan to make for your friends and family.
Also, here's a bonus recipe just out of the oven: Pumpkin Cream Cheese Muffins and check out our other Fall recipes like "9 Easy Savory Pumpkin Recipes you will want to try."
Warmest Regards for a Sweet Autumn Season,
Geoffrey and Carlos